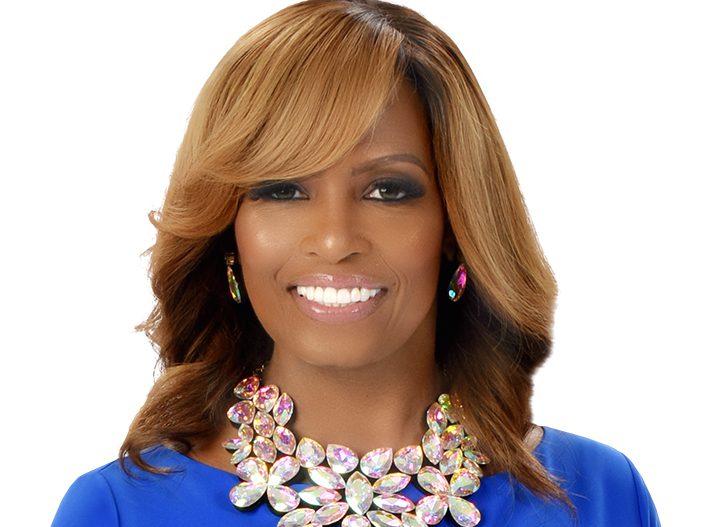 Traci Lynn Burton's business enterprise began with $200 and a dream. After initially investing $200 to start Traci Lynn Fashion Jewelry, she was able to grow her business into a multi-million dollar company.
Burton received the Madam CJ Walker Award through the National Coalition of 100 Black Women in 2017 and she was once featured on "Good Morning America" for accomplishments as a young entrepreneur.
On April 25, Burton will be honored by JM Family Enterprises, Southeast Toyota Distributors and JM Lexus at the 2018 African-American Achievers event in South Florida.
When did you discover that you were being honored as a 2018 African American Achiever?
It came as a very pleasant surprise. I found out the day before the honoree reception on the Gallant Lady. I had applied in the past and didn't receive the honor, so to receive this news and to see that the team had applied on my behalf was very surprising.
Why is it important for women of color to lead or work in leadership roles?
It is very important because first, it is our responsibility to serve as a role model to other younger women of color and show them that it is possible. Continue to work hard and it is possible. Secondly, being in leadership roles break down stereotypes, it brings diversity and inclusion for women of color. We have so many incredible ideas and so much to offer the world. 
If you could thank any woman history for her contributions to society, who would it be and why? 
I would have to thank Madam CJ Walker, she was a daughter of a slave who became a millionaire. She is a constant reminder that if it is possible for her, it is possible for us all.
What thoughtful or encouraging piece of advice would you give to your younger self?
I would tell my younger self, 'it will happen, stay the course, have faith and believe further then what you see. Keep big vision ahead of you and know that everything will all work out.'
Why is it important for seasoned and experienced women to reach back and help younger women? 
To mentor them so when they come to a pitfall they know that someone is there to help build a bridge to get them over. They can get over, but they just don't know where the bridge is. Because we are already on the other side of the bridge, we can be the voice to guide them through. Although they may not see clearly, we can reassure them of what we see and get them to their destination."
As a successful woman in business, what is your greatest or proudest achievement?
One thing I have to work on is celebrating my moments. They come, they are huge and then I have a habit of moving on. This also keeps me relevant because I don't just sit and relish on one thing, I'm able to move forward. Just reflecting, one of my biggest accomplishments is purchasing our first building. Another would be seeing our business overcome serious adversities, still stand, thrive and be successful.
If you had one superpower to use in business or community work, what would it be?
I am wonder woman, I have many powers. If I had to only rely on one of the powers or gifts God has given me, it would be being a visionary. I have the power of vision which would be one of my greatest strengths.