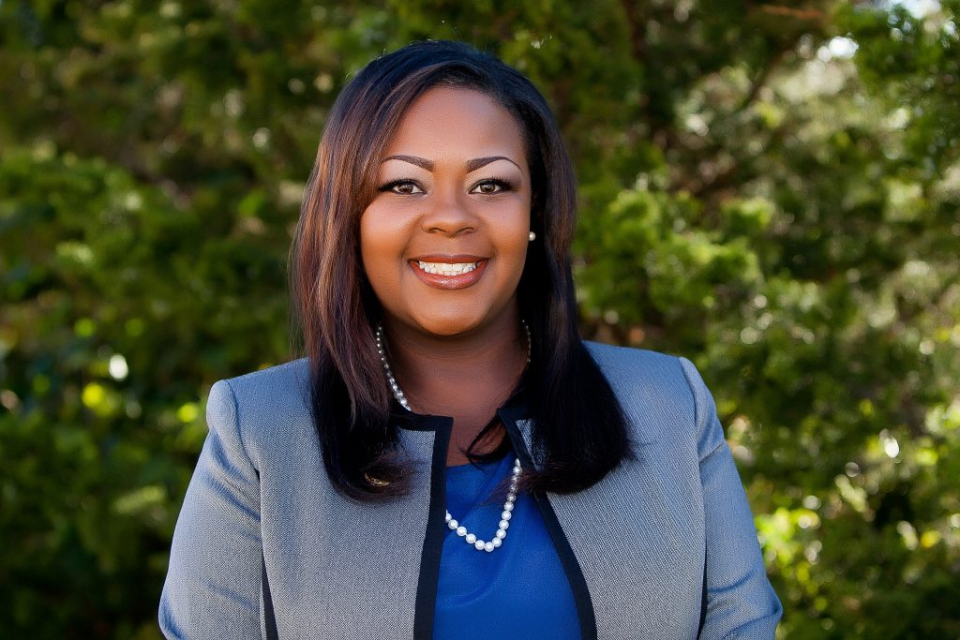 Kamilia Landrum is the epitome of #BlackGirlExcellence, as she currently serves as the Detroit branch NAACP program and membership director while running her own small business, Staged Spaces, LLC. Staged Spaces is an event planning and styling firm based in Detroit that was inspired by Landrum's early love for decorating that was created through memories she made with her grandmother, Lula Frances Landrum. At Staged Spaces, Landrum manages, oversees and executes the day-to-day operations, all while dually working full time for the Detroit Branch NAACP.
After graduating magna cum laude with her Bachelor of Science degree in business administration from Florida Agriculture and Mechanical University (FAMU), Landrum moved back to her home town of Detroit to make a difference in her community. During her studies, Landrum never shied away from leading and served as chair of a number of committees, including the Fight for Freedom Fund Banquet for the FAMU chapter of the NAACP. She also served as treasurer of the Beta Alpha Chapter of Delta Sigma Theta Sorority, Inc., a sorority of which she remains a current member.
At the Detroit branch of the NAACP, Landrum oversees programming for five of their key development areas: education, economic sustainability, criminal justice, civic engagement and health and heath care access. She also manages strategic partnerships for Detroit's NAACP organization and all membership services for the branch's 20K members.
Landrum earned her master's degree in public administration, with a focus in nonprofit policy and management, from Wayne State University and her career goals include working in public affairs for a Fortune 500 corporation. She is the proud and only daughter of songwriter and playwright Apostle Dr. Thomas I. Butler, and songwriter and gospel recording artist Pastor Kim Butler. Landrum guides her life by the scripture, "For I know the plans I have for you, plans to prosper you and not to harm you, plans to give you hope and a future." – Jer. 29:11.
Landrum is a phenomenal, hardworking business leader and has some great advice for young women in business:  "Always assume the answer is yes!" Check out the rest of what this dynamic woman had to say below.
As the Detroit branch NAACP program and membership director, what are your major areas of responsibility?
I am responsible for managing all of our programming and branch activities that fall under our Five Game Changers, which are health, education, economic development, criminal justice, and civic engagement. Essentially, that means I am responsible for executing our branch activities such as community meetings, town halls, supporting national events and our annual Fight For Freedom Fund Dinner, just to name a few. Additionally, I create and execute the programming for our Youth & Education Initiatives, which include our Detroit NAACP Youth Council, Young Adult Committee, Back to School Stay in School and our membership services.
How did you land your position as the program and membership director?
It has always been a goal of mine to work for this organization. I have been blessed to be a volunteer at the Detroit branch NAACP since I was 16. I served as the Detroit NAACP youth council president when I first began and from there I stayed connected and committed to the association. Once I finished my undergraduate studies at Florida A&M University, I moved back home [to Detroit] and was elected to be the regional youth representative to the national board of directors. When I was first hired at the Detroit branch NAACP, I came in as an office assistant/social media coordinator, but as with all non-profits, you must be able to multitask. Quickly, I was given more responsibilities and was elevated to special projects coordinator, then program and member services coordinator, and now director.
What inspires you to show up at work every day?
There is too much going in our communities for me to sit by the sidelines. Every day I wake up to a new chance to make a difference in someone's life and I refuse to sit silent and not take advantage of that opportunity.
What are the three most important factors of being a successful woman?
Integrity, emotional security, and a very strong bounce back game.
Technology plays what role in your daily life?
Technology helps keep me organized every day. In addition to working for the Detroit branch NAACP, I own Staged Spaces LLC, which is an event planning and styling firm. As a small business owner, it allows me to advertise and run my business effectively because I can connect with clients in a quick, efficient manner. I primarily use Facebook and Instagram for free advertising, and these two platforms alone have garnered most of my clientele. I use Asana to keep me on task for projects and many other applications that allow me to access them on my smart phone and computer from anywhere in the world. Without the advancements in technology, it would be a lot more difficult to work a full time job and run a full time business effectively and efficiently.
What are the do's and don'ts for young women in business?
One of my favorite do's for young women in business is to assume the answer is always yes. So often, we tell ourselves "no" before we even try, or we assume our idea won't work and we stop before we [get] started. Do not let doubt or the fear of failure stop you, no matter how close it is in your face. No one wants to look back on a life full of regrets.