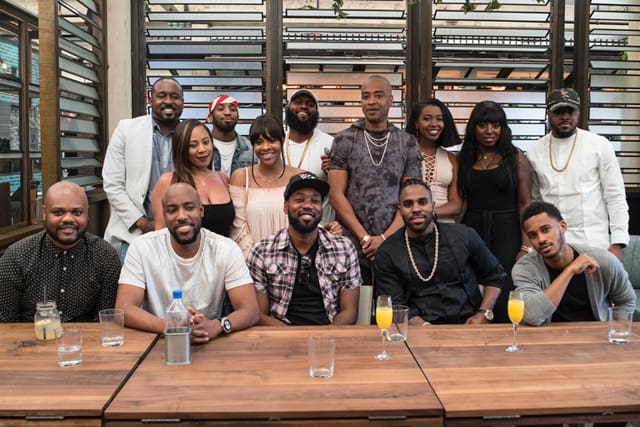 Jason Derulo recenty held a media and networking brunch at CATCH restaurant in West Hollywood for his hit song "Swalla," featuring Nicki Minaj and Ty Dolla $ign. The record, which Derulo calls his "fastest growing" single to date, is the No. 1 most added song on rhythmic radio and the No. 4 most added on top 40.
The release came at an interesting time, nearly two months after a teaser was put out and in the midst of the Nicki Minaj and Remy Ma rap beef. Derulo explained that he didn't think the song would be affected by the feud because it's his record. He also told us that he never doubted Minaj would be able to bounce back from the "ShETHER" diss track.
"Nicki is amazingly talented so there was no doubt in my mind that she was going to hold her own every single time and the way she came back, Jesus, " said Derulo. "To come back with three records that are topping the iTunes charts at the same time is legendary."
The singer and songwriter has been wanting to work with Minaj for a long time. His Haitian background inspired the melody for the single and her Trinidadian background made it a logical collaboration that wasn't forced.
Last week, Minaj and Derulo both posted photos from the set of the music video to their Instagram pages. The video, which was directed by Gil Green, will be released in a couple of days.
"The video is like a f–king movie," he said. "It's a lot of island dancing, very colorful, tons of fun and sexy at the same time."
We'll be expecting a lot more music from him this year as the 27-year-old built a recording compound on his property. Though he couldn't disclose which other artists will be featured on his fifth album, he did tell us that we can expect to see a different side of him.
"I feel like on this album people will get to know the grown me. I feel like it's a more mature album than my last four and I think it will be my best as well."
–ki ki ayers