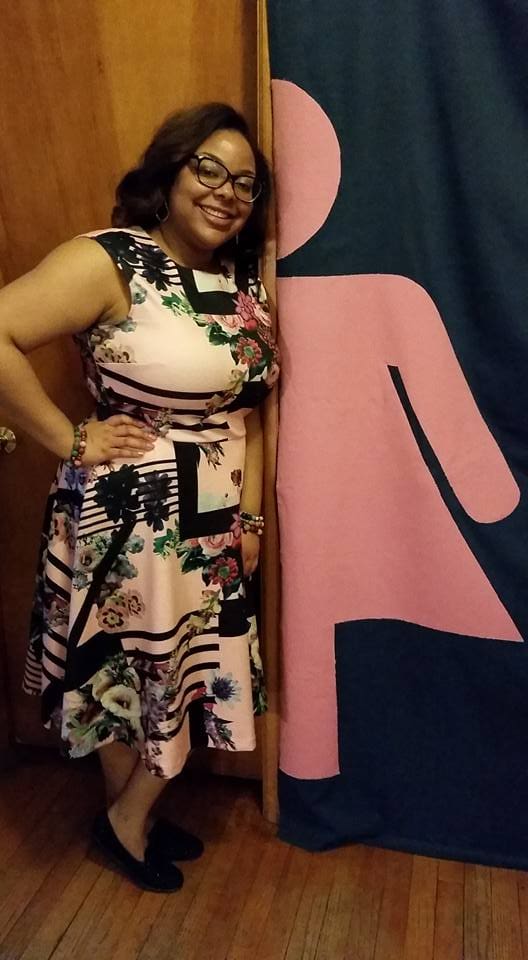 Millennial Jesseca Rhymes is celebrating her 26th birthday in a nontraditional way. Unlike most millennials who choose to toast at an expensive or swanky dinner party or travel to some exotic location, Rhymes has decided to celebrate her special day by bringing awareness to her organization, Never Go Without.
Founded in 2015, the mission of Never Go Without is to provide women and girls in need with feminine care products. It was created to shed light on the needs of homeless women and girls. In honor of her 24th birthday in 2015, Rhymes combined her love for fun and service and hosted her own birthday party. However, in lieu of gifts, this compassionate millennial asked for unopened menstrual pads, tampons, and incontinence supplies. Her party was an instant success.
This year will mark the third year for the Never Go Without annual fundraiser and Rhymes is hoping for her biggest turnout yet. Last year, her organization received 8,335 incontinence supplies, 5,046 menstrual pads, 4,307 tampons 4,093 panty liners and 1,771 wipes in donations. This year's celebration will take place on Saturday, March 25 and you can find out additional information at www.NGWEvent.eventbrite.com.
Check out the exclusive interview below where Rhymes discusses how she came up with the idea to host her party with a purpose and how she's changing lives.
How did you come up with the concept for Never Go Without? 
I read an article in the Huffington Post explaining that homeless women and those in need didn't have access to feminine care products. The same article suggested readers get involved by hosting a drive to help women in need get these items. I never thought about how homeless women got these products before. I was so moved, I had to do something about it. So, I hosted my first drive in honor of my birthday.
The event has been going on since your 24th birthday in 2015. You're turning 26 this year and it's now in its third year. What are you expecting from this year's event? How has the event progressed from 2015 to 2017?
My first two events were hosted in my mom's house and last year we expanded well beyond my mom's house. We sought out a venue so that we could open it up to the public. We were receiving more and more support so we wanted to make sure we had a platform for them to do that. We got a huge array of raffle prizes donated, everything from mani-pedis to White Sox tickets. For this year's event, there will be food, a mimosa bar and, of course, music at the event.
What have women who have benefited from your organization said about how your organization has helped them?
Women are often embarrassed to ask for feminine care products. If they do ask for these products, social service organizations can't provide them because these items just don't get donated regularly. The women are always so appreciative, and honestly, it's my pleasure to help them. I am blessed to be a blessing to others. Staff at some of the organizations we have donated to has shared with us that women would have to isolate themselves during that time of the month. And older women dealing with incontinence issues are forced to use things that really don't work very well.
How can one become involved?
One of the biggest goals of Never Go Without is awareness. I want Never Go Without to be in front of as many people as possible because everyone needs to know this is a real issue. I can't count the number of times people have told me they never even thought about it. Never Go Without's hashtag is #likesharefollowdonate. If I can get everyone I know and all of our followers to do all these simple things (like, share, follow and donate), especially share, then it will help raise awareness and allow us to help more women get the supplies they need. I understand if certain individuals can't donate but if they share what we are doing someone in their network may have the financial freedom and want to help us out.
How can people donate to the cause?
There are various donation locations here in Chicago:
Sweet Mandy B's – 1208 W Webster Ave.
DJs Bike Doctor – 1344 E 55th St.
Bellē Up – 1915 W 103rd St. and
Beverly Area Planning Association – 1987 W 111th St.
They will all be collecting until March 31. Tickets are still available for our event, and we are also accepting donations though the Eventbrite, www.ngwevent.eventbrite.com. And we are always accepting monetary donations though our website at www.nevergowithoutperiod.org.
Where can we find you on social media? 
Facebook: Never Go Without.
Instagram: @nevergowithout.period
http://nevergowithout.strikingly.com/