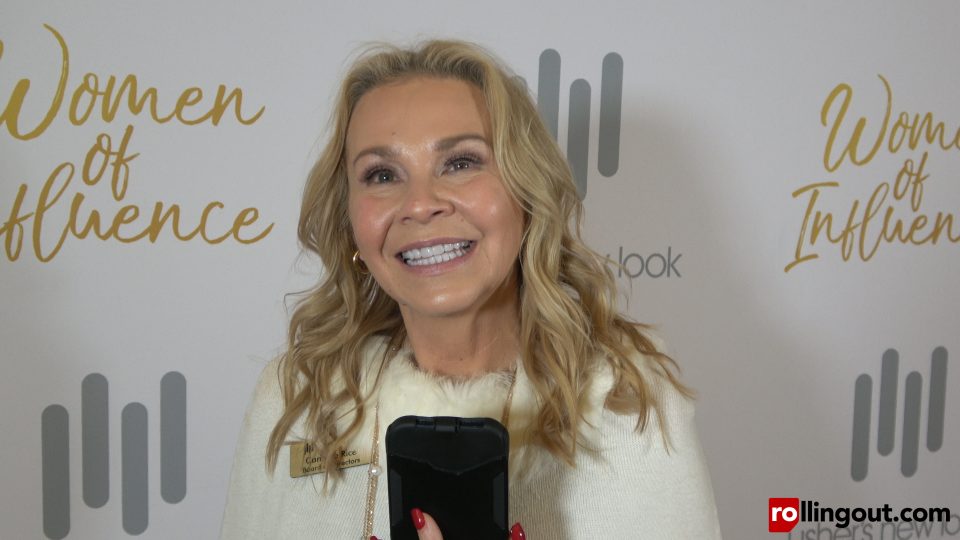 The Usher's New Look foundation is a cause Cammie Rice is extremely passionate about. An author and activist against opioid abuse, Rice has also worked alongside the R&B superstar for 14 years as the foundation's board chairwoman.
After the organization's Women of Influence honors in Atlanta on Dec. 14, Rice spoke to rolling out about the journey.
What was the Women of Influence event like this year?
I'm super thrilled about the event. It gets bigger and bigger every year. You could feel the energy and the empowerment of women today in this room.
What is your profession, and how did you get into that field?
Honestly, I am a professional philanthropist. New Look is the one that helps me identify my spark where I found meaning and purpose in giving back. With New Look, you get your return on your investment. When you see young people graduate high school, go to college, get in the workforce and become leaders in their community, that's what this is about. It's generational change, generational impact.
Who influenced you growing up?
I had a lot of people in the workforce that were willing to mentor me. They don't have to even work where you work. Just even having someone that's been there, done that before. Give you a little instruction and mentor you. Everyone should have a mentor. Everybody needs a connection with another person to lift each other up.
How do you balance work and life?
My faith. God helps me balance all the things I need to go through in life. It's tricky. It's hard. I don't know if there is a magic to an exact balance. But God is the one that gives me the faith to get up and move every day.