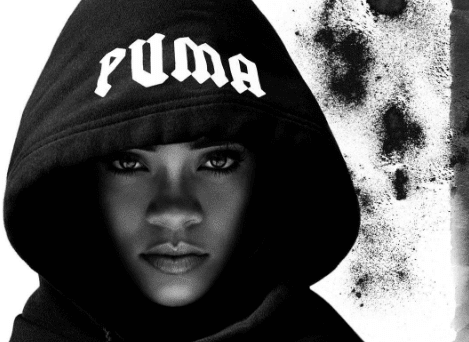 It's a cold world in the realm of fashion retail! Looks like Forever 21 is up on the chopping block for stealing footwear designs sportswear flagship Puma.
According to TMZ, the retail franchise has been ripping of the pop princess for months and Puma is now suing Forever 21 in federal court for illegally knocking off prototypes from the FentyxPuma collaboration.
The lawsuit details that a total of three designs have been duplicated, including best-selling styles the Creeper, the Bow Side and the Fur Slide.
This isn't the first time the retail giant has been accused of creating and selling knock-off versions from reputable brands. In the past, high fashion powerhouses like Givenchy, Versace, Chanel and DVF have also addressed the issue.
Forever 21 has practically built its entire sales niche off jacking ideas from name-brand companies. "Get the look for less" has definitely been the brand's aesthetic for over a decade, but as for companies like Puma, that business model won't fly when you're causing them to lose millions.
Rihanna, who serves as the Women's creative director and brand ambassador for Puma, has not yet released a statement.