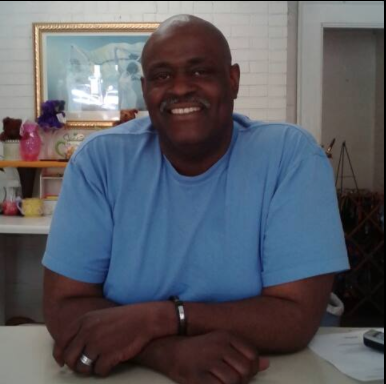 Brian Studdard was visiting Birmingham, Alabama, for his father's 99th birthday. An Atlanta resident, Studdard was asked to leave Niki's West, a buffet, steak and seafood restaurant for wearing a pink shirt with the words "Breast Matters" and an illustration depicting breasts on it, on Saturday, April 1, 2017.
Studdard tells WRBC he got the shirt for participation in a 5K walk in Atlanta to support a friend battling the disease and raise awareness for breast cancer. Baltimore author James B-More Wharton's website sells the shirt for $10.99.
"One of my best friends died a few months ago from breast cancer, one of my sisters is a breast cancer survivor, so it means a lot," he said.
"One of the hostesses came to me and said some of the line servers thought my T-shirt was inappropriate or offensive," Studdard explains.
Niki West has signs posted that reads "family establishment" and "modest attire required."
Studdard offered to wear the shirt inside out.
A Birmingham officer responding to the restaurant confirmed to media a report was issued and explained if Studdard returns to Niki's West in the future, he'll be arrested for trespassing.
News spread of this expulsion and arrest threat. Dissenters took to Nik's West's Facebook page to express their grievance.