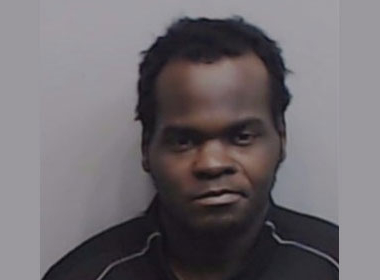 All of Atlanta is now suffering after a fire destroyed a section of a bridge on the busy I-85 highway in the city. The city's wrath is now focused on Basil Eleby, 39, a homeless man who police say was responsible for the fire.
Unfortunately, the image of a Black man, homeless and high on crack being the cause of millions of dollars in damage had a factor in the judge setting a $200K bail on a charge of first-degree arson and stating that the bail should be higher based on the damage he caused. There are many social activists in Atlanta who are now calling the charges against Eleby a rush to judgment.
Police allege that Eleby was high on crack when he put a chair on top of a shopping cart and set it on fire underneath the I-85 underpass. But Eleby told investigators that he left the area before the fire started. The fire reportedly spread to supplies left on site by the Georgia Department of Transportation that had been left there for years.
According to GDOT officials, the site contained coils of plastic and PVC piping but these items were not combustible. In fact, there should have been no combustible materials at the site at all. No inventory of what was stored at the site has been released by state or city officials at this time. GDOT officials have stated the site was fenced in but Google map images show a loosely locked fence making it easy for the homeless to enter.
Eleby was in court this past Saturday for a probable cause hearing before Fulton County Judge James Altman. According to reports, Eleby wanted to waive his right to appear in court to hear the charges against him, but the judge denied the request.  Represented by Fulton County public defender Rihanna Bray, who tried to shield his face from cameras, Eleby was a pitiful sight. His hair uncombed, and wearing a prison jumpsuit and flip-flops he was passive and nervous.
There are many questions that are unanswered about the fire and what role Eleby and two others associated with the incident may have had. Before this homeless man is convicted of a crime that will incarcerate him for years, all leads must be investigated.