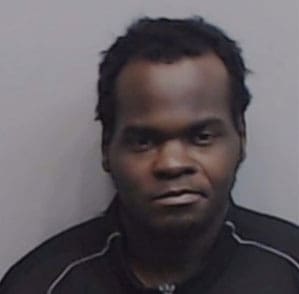 Basil Eleby is homeless and by accounts from friends allegedly mentally disabled, with the mind of a 12 to 14-year-old child. But last week, he became infamous after being blamed for a fire that brought down a section of the I-85 highway in downtown Atlanta. According to police reports, Eleby was allegedly smoking crack and set a chair on fire that spread to nearby flammable material. He is currently facing charges of first-degree arson and felony criminal destruction of property. He is currently in the Fulton County Jail with a bond of $200K, an amount which is impossible for him to pay.
Now his misfortune is about to increase as the Bureau of Alcohol, Tobacco and Firearms (ATF) plan to file federal charges against Eleby. It was announced that the ATF is gathering the evidence to present to the US Attorney's Office but the exact charges to be filed are unknown at this time. For Eleby, this is a compounding of a tragic life of mental illness, drug addiction and homelessness that started as a teen.
Fulton County Public Defender Liz Markowitz echoes the sentiment of many in the city and has stated that she feels Eleby is being "scapegoated." At least three law firms in the city have offered pro-bono services to aid in Eleby's defense and he is expected to have private legal counsel within 10 days.
As reported previously by rolling out, people who have known Eleby for years are stating that the circumstances around him starting a fire are against his character. Atlanta social justice activist Marcus Coleman and his organization Save OurSelves (SOS) have taken the lead in the attempt to help Eleby. Coleman has stated that SOS has found mental health services and professionals who are willing to aid Eleby.
;