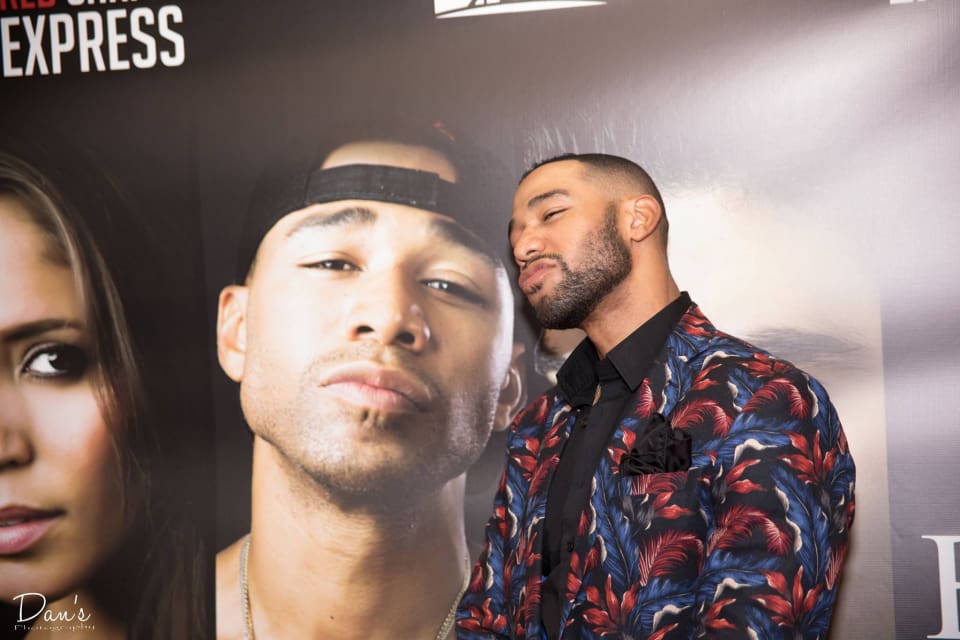 Blue Kimble is one of those actors in the We Are Now Atlanta 2017 who didn't wait for Hollywood to give him permission to audition for roles on prime-time television. Five years ago he personally took charge of his future, found himself an agent and put himself out there. After several no's, a ton of auditions and casting calls, the door opened wide and Kimble heard yes after yes. One day Kimble even found himself on the set of "Being Mary Jane" after landing a significant speaking role opposite recognizable talent.
The We Are Now Atlanta 2017 organization was founded by Frederick Nah IV who gathered some amazing actors in Atlanta and they all took advice that Rob Hardy (CEO of Rainforest Entertainment) once gave: "If you have an idea just write it down, put it to script and shoot it. Don't wait on anybody just shoot it."
Adhering to this advice, Nah, a 26-year-old Atlanta native whose artistic vision has uniquely captured these familiar struggles from an original viewpoint, will have viewers on the edge of their seats. BREATHE is a full-length feature film that is the prequel to The RUN slate of films that have sparked major interest on an international scale. After viewing the film, it's apparent why Variety magazine pegged Blue Kimble as the new Tupac when it comes to acting. You have got to check out this independent film. Here's hoping it will be available on Netflix soon.
Another amazing actress we had the pleasure of speaking with was Mai-Lynn Yim, who started her career in Atlanta and currently has a role a on the "SYN" show on IG @synseries that will be shooting 13 episdoes in LA end of June and you can catch these shows on the ION Network and Amazonprime in July. Check out the photo gallery and see what other faces you recognize of Atlanta based actors so you can ask them what it means to be a part of We Are Atlanta Now 2017 and how you can join if you too are an aspiring actor looking for a good team to get your work out there.