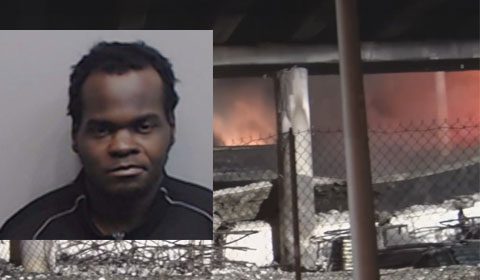 Basil Eleby, the man accused of starting the Atlanta I-85 fire that collapsed a portion of the freeway, appeared in court this morning. Eleby is being represented by a team of Atlanta's top criminal defense lawyers that include the Davis-Bozeman law firm.
Eleby appeared in court with a fresh haircut and casual clothes as lawyers pressed for a reasonable bond that was granted by the judge. The judge granted Eleby a $10K signature bond as opposed to the $200K original bond a judge earlier levied against the mentally ill and homeless man. But the bond came with specific conditions. Among these conditions are:
Eleby shall have no communication with witnesses in the case. Any communications must be made by his lawyers in preparing a defense in his case
Eleby must remain at least 200 yards away from any witnesses.
Eleby must not violate any laws while on bond.
Eleby will be drug tested twice a week and once a month. Any positive tests will be reported to the court and district attorney's office.
Eleby must remain 1,000 yards away from the scene of the I-85 fire unless accompanied by his lawyers in preparation for his defense.
Eleby must remain under the care of Michael and Michael LLC. This organization headed by a man named Original Michael is providing housing as well as drug and mental health counseling to Eleby. The address where Eleby I staying will remain confidential as agreed to by the court.
Eleby must return to court on June 16, 2017 or a warrant will be issued for his arrest.
Eleby must have gainful employment within 60 days of being released from custody. An exception will be made if employment will interfere with his drug rehab and counseling treatment.
 If Eleby leaves his housing without permission he will be reported to the courts and law enforcement.
 If Eleby tests positive for drug use he is subject to immediate arrest.