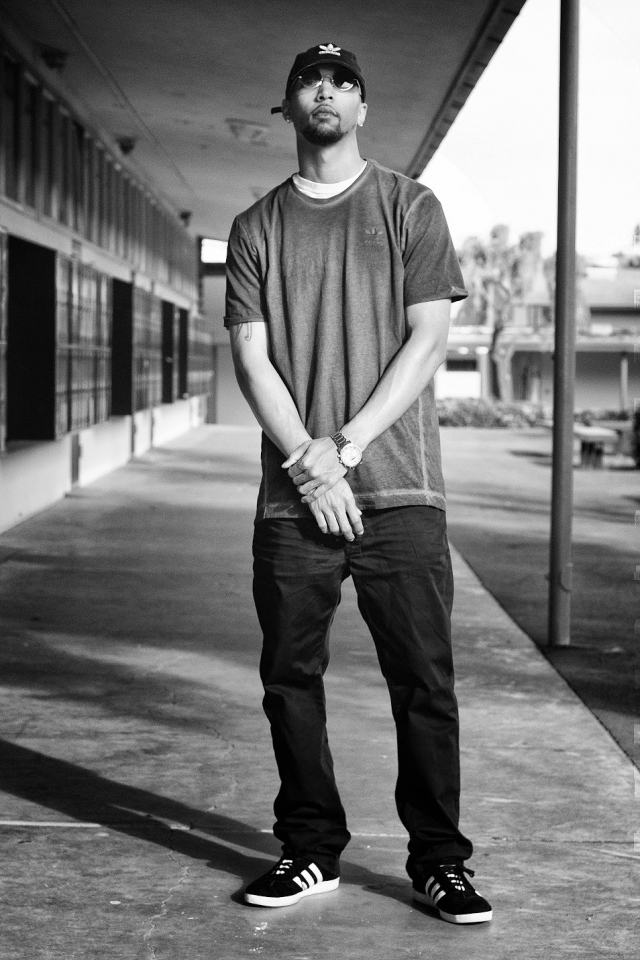 San Jose, California, native Blac Chris was one of five winners of the 16 Bars Showcase by Smokehouse Social. The competition featured emcees from across the nation who posted their freestyle raps on Instagram. Chris recently spoke with rolling out to speak on his musical journey and what fans can look forward to in 2017.
How has San Jose shaped you as an artist?
A lot of the things I've been through and a lot of the things I've done [have] all shaped who I am today. I feel like it could have been a different city, wherever I was. The people around me and how I grew up they were just really solid people. They really did the shaping, it really wasn't the people. It was my environment. So, I think that I could have been raised anywhere if the same solid people were in my life.
How did you get involved in music?
I started out very young, originally in [the] church. My parents and grandparents are devoted Christians. They had me in the choir, playing the drums and things like that. I never really took it serious[ly] until about high school, when I started writing. My friends were like "you're actually pretty good at this, you should really do it." That's when I started taking it serious[ly]!
How was the transition from Christian music to rap music?
Rap music was something I always listened to even though I was always in church. I would always listen to artists like Ludacris, 50 Cent and Eminem. Those artists are dope and they helped influence my music. So, when I started doing rap, it was a natural thing for me.
What would you call your genre of rap?
Nowadays, they have the mumble mix. I think I'm more of old-school rap, like actual hip-hop, instead of more of what they have going on today.
How did you first hear about the 16 Bars competition presented by Backwoods?
I follow Backwoods on Instagram and saw their post about the contest. I immediately jumped on the opportunity.
What did you do to prepare for the competition?
To be honest there wasn't very much preparation. Basically, I saw the post, wrote a quick 16 bar verse — which is rare since it typically takes anywhere from a day to a week for me to finish a verse — busted out my collection of Backwoods to have on display in my video, and the rest is history.
How are people responding to the music?
People are loving the music and what they feel I can bring to the table. Most people who listen to my music can sense solely through the artistry that this is something I'm truly passionate about and respect and, in turn, it induces a certain respect for who I am into the listener and I couldn't ask for more than that. The feedback I've gotten to date has been purely positive and just a shove in the right direction. Without my supporters, I wouldn't be where I am today. So thank all of you for your encouragement and I look forward to continuing to do what I do and putting out the best music I possibly can for my fans!
What can we expect from you in 2017?
A lot more music and progress. I am working on videos, photo shoots. Trying to get my name and face out there, but definitely more music.
Check out an exclusive clip from Blac Chris after the jump.