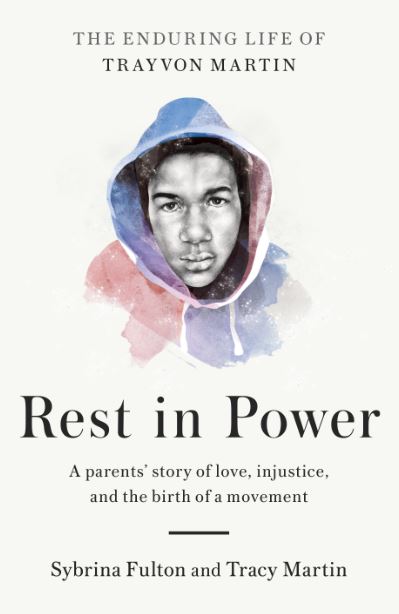 In memory of his dream of becoming a pilot, slain teenager Trayvon Martin will be awarded a posthumous degree in aeronautical science.
Earlier this week, Florida Memorial University announced via Facebook, its plan to award Martin a bachelor of science degree with a concentration in flight education. Of the honor, which will take place on May 13, the announcement reads, "Florida Memorial University (FMU) will hold its university-wide commencement ceremony on Saturday, May 13, 2017, at noon. at the FMU Wellness Center Arena. The University will confer upon Trayvon Martin a posthumous degree in aeronautical science with a concentration in flight education in honor of his love for planes and the steps he took during his young life toward becoming a pilot, including his connection to Barrington Irving (a magna cum laude graduate of Florida Memorial University); in 2007 he was the youngest person and only African American ever to fly solo around the world."
Meanwhile, Martin's mother, Sybrina Fulton, a Florida Memorial University graduate, as well as his father, Tracy Martin, will accept the award on his behalf. Following their son's death, the couple took on advocacy work, and established the Trayvon Martin Foundation, "a social justice organization committed to ending senseless gun violence, strengthening families through holistic support, S.T.E.A.M. education for women and minorities and mentoring," their website reads.
"As we approach 50 years in Miami Gardens, this commencement holds a special place in all of our hearts. This academic year is symbolic of the transformative changes that we continue to make to our academic programs that extend to benefit the community, such as our cybersecurity degree program and Cyber Warrior Diversity center that offers certificates to local residents and professionals," said Dr. Roslyn Clark Artis, president of Florida Memorial University. "Of special significance is awarding posthumously the Bachelor of Science degree in aviation to Trayvon Martin."
Dr. Artis continued, "Sybrina, our alum, epitomizes strength and dignity as she uplifts other victims of violence while effecting change for a more equal and just society."
According to the New York Times, a spokesperson revealed that the university, located in Miami Gardens, Florida, decided to award the degree to mark the fifth anniversary of Martin's death, adding that had Martin lived and finished a four-year college program, he would have graduated this spring.
As previously reported, Martin was shot in cold blood by neighborhood watch volunteer George Zimmerman, in February 2012 in Sanford, Florida. His death shook the nation, resulting in a nationwide divide regarding racial profiling and gun laws. Despite being charged with second-degree murder, Zimmerman was ultimately acquitted in 2013.