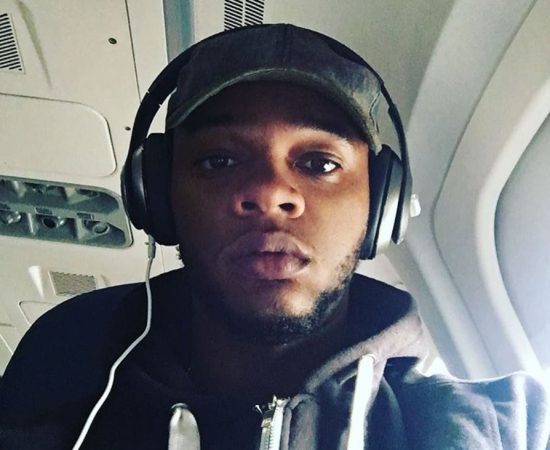 Papoose found himself at the center of some negative attention this past week when a woman accused the famous rapper of cheating on his wife, Remy Ma, with her and impregnating her, as well. However, Papoose just spoke out about the rumors this weekend and blasted the woman for claiming he was being unfaithful.
According to reports, the drama all started on Friday when stories began floating around the internet that Pap fathered a three-year-old daughter with a mystery woman.
Clearly, Papoose was not happy about the rumor and yesterday he went on his own Instagram page and blasted the woman as well as the blogger who reported the story for claiming he cheated on Remy.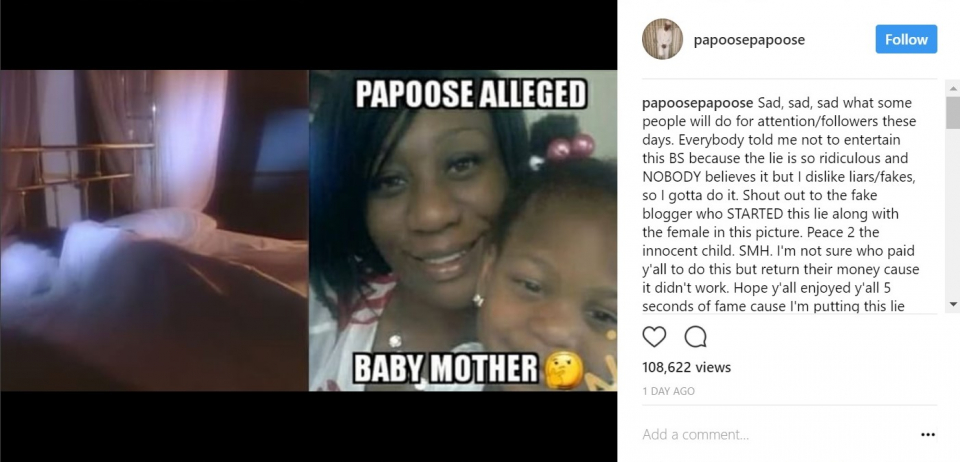 "Sad, sad, sad what some people will do for attention/followers these days. Everybody told me not to entertain this BS because the lie is so ridiculous and NOBODY believes it but I dislike liars/fakes, so I gotta do it. Shout out to the fake blogger who STARTED this lie along with the female in this picture. Peace 2 the innocent child. SMH. I'm not sure who paid y'all to do this but return their money cause it didn't work. Hope y'all enjoyed y'all 5 seconds of fame cause I'm putting this lie to rest tonight. Come back to my page in 1 hour. I keep telling y'all haters #blacklove is INVINCIBLE For now I'm gonna let MJ talk to y'all cause he said it better than me #blacklove," Papoose captioned the photo.
But the story doesn't end there. Papoose made sure to discredit the woman and her claims in every way possible by posting two videos of her admitting on camera that she never slept with him.
"Part 1… The female in the back seat is the person who's been doing interviews claiming I'm the father of her child. She was even fake crying on camera In this footage, filmed weeks ago b4 she decided to fabricate these lies, she was riding around on Facebook Live. It looks like the driver knew she was lying so she asked her: did she & I have sex… & she Clearly said NO. She also added that me and my click were all about our money and not P***y," Papoose captioned the first video.
He even went on to explain how he met the woman more than ten years ago and how she was an overzealous fan who simply wanted to take advantage of his celebrity.
"This woman was introduced to me over a decade ago as a promoter. Whenever someone in Hartford Connecticut wanted to book me or KAY Slay she would call, make the connection, & show up to the event asking for pictures. As we know I walk humble and take pics with any fan/supporter who request one but due to situations like this that may change. That was the last time I seen her up until recently when my wife came home and had a show in CT; this woman showed up and once again requested a pic from me and my wife along with her son. We granted her the pic but she has been using these pictures to make these false claims seem true. smh Shout out 2 Hartford CT cause when the video of her lying saying I was her child's father came out they reached out from that city and told me she did the same thing to another man recently smh," Papoose wrote.
Well, what do you think of this drama surrounding Papoose? Let us know in the comments.