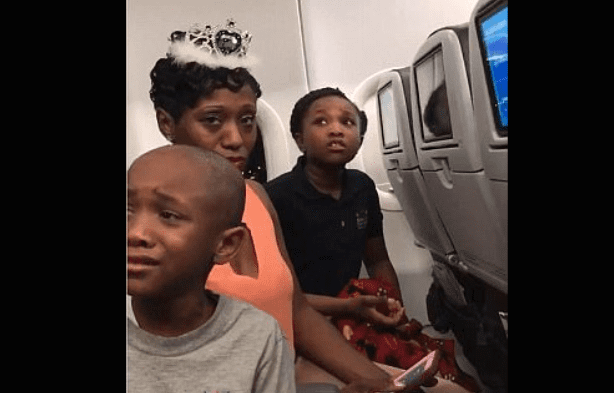 Another chaotic incident has occurred on an airplane. This time, the cause of the problems started due to a birthday cake.
The incident involved Cameron Burke, his wife (Minta Burke), and their two kids. The family was traveling from JFK to Las Vegas on May 3, according to ABC 7 in New York. They decided to take JetBlue to Las Vegas to celebrate Minta's birthday.
The family boarded the plane with Minta's buttercream birthday cake. However, the crew members on the JetBlue flight began to question the family about the placement of their cake on the airplane. After initially storing the cake in an overhead bin, a flight attendant asked the family to move the cake to the floor. The airline would later say that the overhead bin was reserved for safety equipment.
The flight attendants eventually asked the family to leave the flight and stated that their cake created a safety risk. The Burke family refused to leave the plane and the flight crew called police officers.
Once police arrived inside the plane, the officer suggested that the family did not do anything wrong. But JetBlue had the final say as police made all passengers deplane before forcing the Burke family to exit the aircraft.
In a video, the Burkes are clearly upset as one of the kids began to cry once police arrived. The Burke family was booked on another flight and given reward points. However, it was a situation that could've easily been avoided. The crew members must judge each situation carefully. There was a way to store a birthday cake without forcing the family to leave the aircraft.
It's the latest outrageous incident to occur on a plane in the last 90 days. The chaos began on April 11 after a passenger was dragged off a United Airlines plane after refusing to give up his seat on a full flight. Another incident occurred on April 29 when a pilot slapped a woman who was fighting at Hartsfield-Jackson Atlanta International Airport. And on May 10, a fistfight broke out on a Southwest Airlines flight that landed in Burbank, California.
JetBlue will now be added to that list and will likely have to pay for the privilege. The Burke family plans to sue JetBlue.