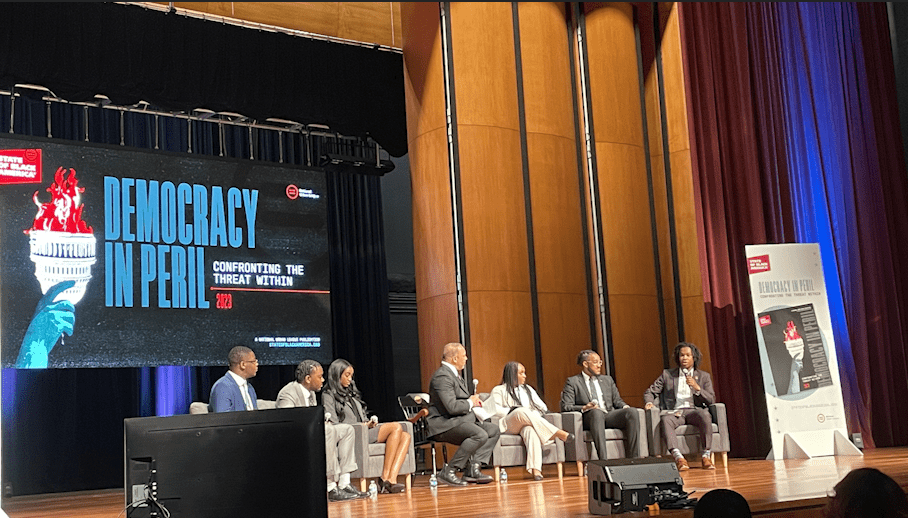 The prevention of gun violence was the topic of discussion during the
National Urban League
 State of Black America report on April 18, as president and CEO
Marc Morial
addressed the matter.
"We've seen hate-fueled gun violence take the lives of innocent men and women all too often," Morial said. "Too many funerals, too many prayers, too much pain, too much suffering, too many children, too many seniors. … We can never be comfortable with that level of violence and we can never normalize it."
Morial also voiced concern about that hate groups such as White supremacists and anti-government militia groups joining law enforcement.
"We can never fail to understand that it is being driven by the fire of hatred," Morial said. "If hate groups can infiltrate law enforcement that are sworn to protect and serve, then our democracy is truly threatened. For this State of Black America, we stand up for American democracy. We will not yield to those that attack American democracy.
"Law enforcement must do a better job of accurately, completely, and fully reporting hate crimes. The fire of hate does not live in an imaginary world, 0n the television, or on the internet. It lives in the proliferation of regressive public policies that are spotted around the land. It is our job to fight, resist, and battle against this."
On the topic of gun violence, Jayden Williams, a student at Clark Atlanta University, was asked by Morial what would he do about gun violence.
"One thing I would want to see is ensuring that one, you need to have a permit," Williams said. "I think us having guns just because we want to, it's no point. I believe truly in having it for protection, and I believe in having it for safety, but the amount of gun violence we've seen in the country is atrocious. Then, a lot of people don't want to recognize the amount of gun violence, so we just let it continue to happen. Honestly, I would cut guns period. Military only."