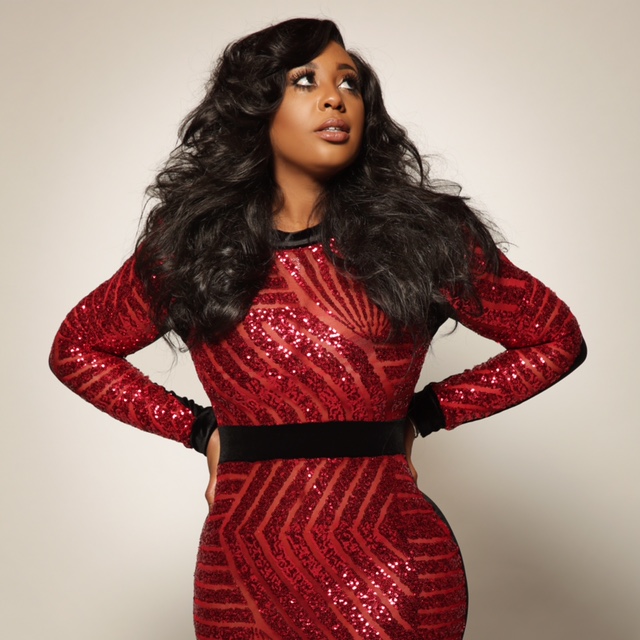 Ericka Winters, owner of Valley Girl Hair Collection, says "no more" to overpriced virgin hair extensions. Most women can relate to virgin hair companies that are not only overpriced but also sell poor quality extensions. Over the past six years, Winters has done her best to end this trend in Detroit. Valley Girl has earned a reputation for providing quality service with top of the line bundles at a low price.
She recently negotiated to be the hair distributor for the Detroit Pistons cheerleaders, and some of the hottest up and coming music artists like La'Britney Franklin, and Neisha Neshae'. Winters has also rubbed shoulders with NAACP Image Award-winning actress Gabrielle Union. Familiar with supporting worthy causes, Valley Girl donated 150 kilograms of hair extensions to the Detroit Lupus Foundation in 2016. Going straight to the source and cutting out the middleman has always been a part of Winters' hustle. Her trips to China, along with other hair extraordinaires such as Ming Lee, ensures that she provides her customers with the best quality of virgin hair.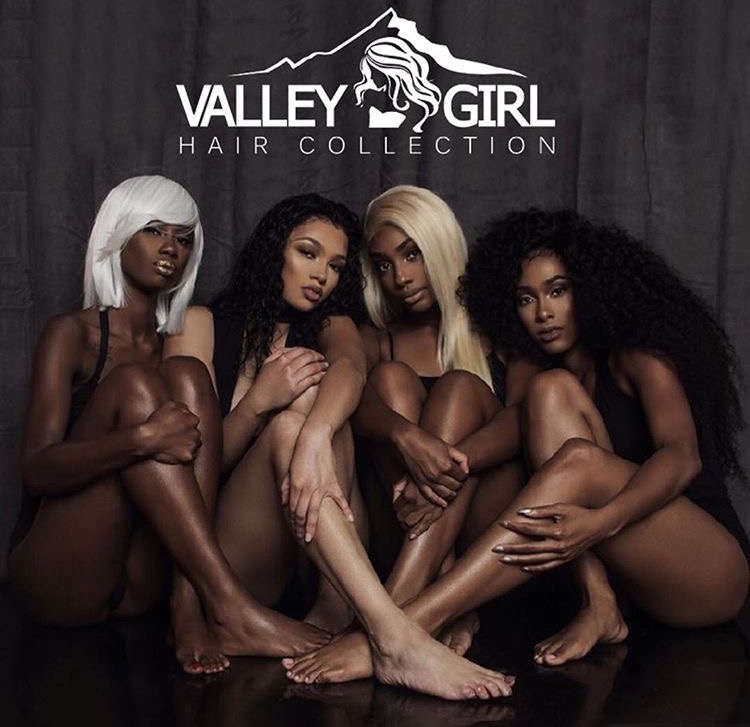 Setting the bar for her competitors, Winters opened one of Detroit's most lavish premium hair boutiques, Valley Girl Hair Mansion. This hair boutique provides customers with the lavish, rich and famous feel of Hollywood as the store is adorned with diamonds, chandeliers, crystals, and luxurious furniture.  Along with affordable bundle deals, lace closures and frontals, Valley Girl keeps raw Indian hair in stock. Products to maintain Valley Girl hair such as shampoos, conditioners, oils and hair lotions are also provided in store, as well as Valley Girl swimwear and gear.
Read what Winters shared below:
Tell rolling out more about yourself. Why did you start Valley Girl Hair, and how did your choose your brand's name?
I'm Ericka Johnson-Winters. I chose the name Valley Girl because it represents me. I grew up here in the metro area, but I never lived in the city of Detroit. I grew up here in Southfield. I've always considered myself a "suburban valley girl." Then, I moved to California to attend college, I went to Long Beach State. And so, there, in college … I felt like I belonged somewhere. Still to this day, I am reaching to get back to California. A lot of people always said I either talked or acted like a valley girl, I've done this like a valley girl, I've done that like a valley girl. So valley girl just came very [naturally] to me, so that's how that came about.
Why did you choose to be an entrepreneur in the hair industry?
I'm just gonna be completely honest … I [saw] a big gap in money. So of course, I went after the money because I was a business major. But eventually, that tarnished. No longer did I care about the money. I cared about great quality hair for my clients. It became about providing good quality hair at an affordable price. So it got deeper for me as I got more involved. Hair was just something I sought after at the time. So I talked to my stylist and I originally started that off with my business partner, which later ventured off into my own thing. I started Valley Girl in 2012.
Were you aware of your competition in the hair industry? Since you offer lower prices, were you worried that this would affect your company's finances?
Yes, of course. We had a good four hair companies in Detroit. I knew who they were and I went after every last one of them. I'm not worried about the numbers at all because I have a great relationship with my wholesaler. What I pay for the hair is affordable for me, and by them creating an affordable price for me, I want to be able to provide affordable hair for my clients. There's no point in me trying to rip my customers off and take all of your money. I just don't see the blessing in that. People are overcharging for this hair, and that's why you see a lot of hair companies go up and go right back down. I know what I pay for the hair and I know what I get the hair for, why not just mark up the original price?
After you received your degree in business management, how/ why did you choose to become an entrepreneur?
Well, it's so funny because I've always been a leader my whole life. Every job that I've had, I started off as a manager. I was the first Black manager in a business seminar at a Victoria's Secret. I was I only 18 managing Victoria's Secret beauty. So, I'd like to say that I'm a natural born leader, I'm the oldest child as well. I didn't know when my career was going to kick off for me, I just knew I wanted to be a business owner. I always knew one of my business ideas would take off, but I just didn't know when. It didn't take off for me until I was 32 because I waited my time, you know.  Valley Girl Mansion is my first and only location I'll be opening up storefront wise in Michigan.
How do you plan to expand Valley Girl within the next few years?
So, Valley Girl is heading to other states very soon! We're already working on that, so it's coming! This store took way longer than expected but it was well worth it, and it taught me a whole lot to move on to the next step. If I wouldn't have learned this stuff from opening a location, I wouldn't be prepared to move to a next state. Also, partnering with other brands is what you can expect next with Valley Girl. The whole Piston's Cheerleading squad has also used my hair, and it's stylist approved… I'm just excited for you guys to see what's next!
Where can future clients and our readers find you?
At Valleygirlhair on Instagram and Twitter, Valley Girl Hair Collection on Facebook, and of course www.valleygirlhair.com!
Photo Gallery Credit: Ericka Winters (unless otherwise noted )