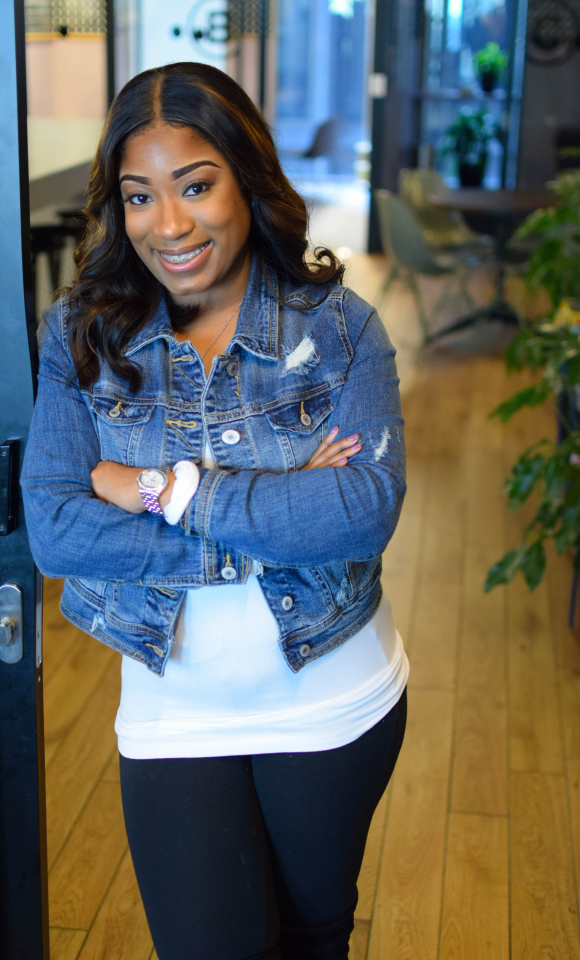 Brittany Mobley of Bmobley Public Relations is a juggernaut in her profession. As the CEO of her own PR firm, everything is in-house for her. She creates her own graphics, websites, logos, and content for her business. She's also been able to get coverage for her clients in the Michigan Chronicle, WXYZ and Channel 4 News, plus more. She will be sharing tips on her journey and the communications field at her Young People in PR event on Feb. 24, 2018.
On her nontraditional route to becoming a publicist:
"Naturally, everyone who enters this field has a shot at a job or internship, but I didn't get those opportunities. It wasn't because I didn't try or work hard enough, I just knew I couldn't accept anything unpaid at the time. I worked at Enterprise, which paid the bills at the time, but I hated it. It wasn't where I wanted to be, but I had to make it work. After I graduated from the University of Memphis, I enrolled in graduate school and found an opportunity at FINN Partners [PR agency in Detroit] in downtown Detroit, through a guy I met in my program. I was eager to find an opportunity, so I took it and went from there."
On her first opportunity in PR:
"I met a woman named Teia Harris and she showed me the ropes of public relations. I drafted my first release, and it got published in the Michigan Chronicle for Ebony Cochran of Blackwood Credit Services. When I first met Ebony, she motivated me to take things to the next level, and she became my first client."
On tips for maintaining a job and a business:
"I would encourage everyone to get a business, a side hustle, and leave the 9-to-5 alone. If you do decide to keep the 9-to-5, you must figure out a way to put more into your business than your job. That may sound bad, but the more you put into your business, the better off you'll be in moving forward. The results will show if you stay consistent."
On her forthcoming Young People in PR event:
"I want people to push through their goal, and never take no for an answer once they leave this event. I'm encouraging individuals to update [their] resume, order new business cards, and attend free networking events. Individuals need to introduce themselves as who they're going to be to everyone else around them. As stated earlier, if you're consistent, everyone will start to notice who you are and what you do. I want individuals to have certain things that they can take with them and use to their advantage."
The Young People in PR event will take place on Feb 24, 2018, from 2:30 p.m. to 7:00 p.m. at Brooklyn Outdoor in Detroit. For tickets, visit Eventbrite.com.