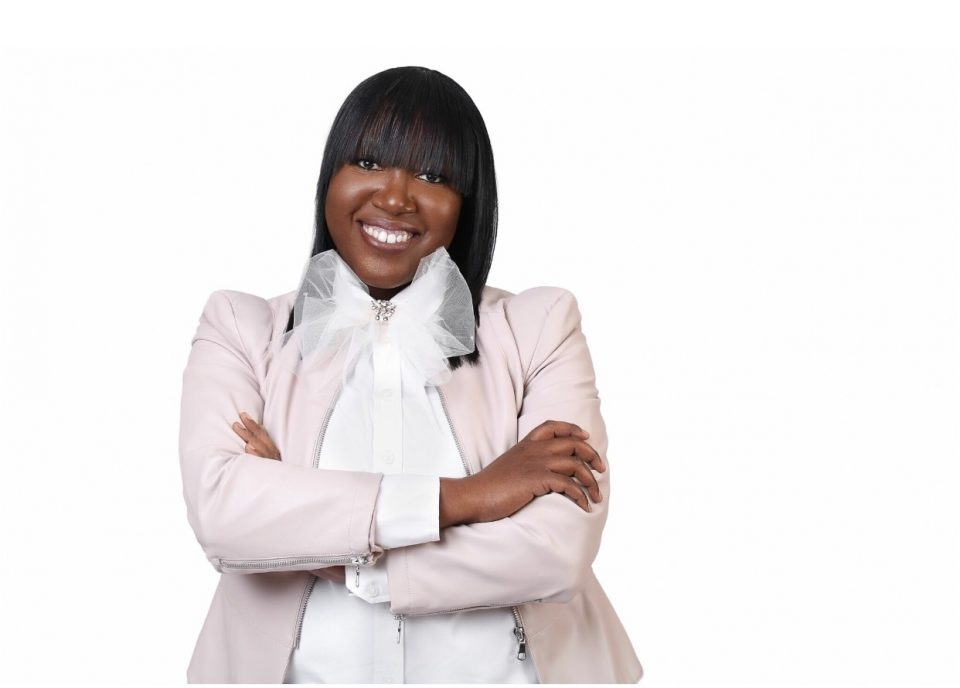 Chandra Moore is the founder and director of design of Detroit-based coG-studio LLC, a full-service architectural design firm that tailors to the needs of her clients.
Moore grew up in California, where she began working in architecture firms with her father when she was a student in high school. Later, she received both her bachelor's and master's degrees in architecture from the University of Detroit Mercy in 1999, with a focus in digital visualization. Her degrees led her further into a design thesis that would focus on the mechanics and the meaning of youth and their environment. Moore also concentrated on analyzing urban communities like Detroit.
When asked why she chose to set up her design firm in the heart of Detroit, Moore explained, "I wanted it to be in an environment that needed more work than most. I felt that [Detroit] needed so much love and attention."
Moore has received many accolades for her creative and innovative work, including the Enterprising Women of the Year Award, Detroit Home Design Award, and Michigan Chronicle 40 Under 40, to name a few. As the awards continue to roll in for coG-studio, so does their high-profile clientele list. Currently, coG-studio has taken on the project of designing Hill Harper's mansion, which will be a two- to three-year renovation process. CoG-studio is a highly sought-out design firm that is active in several cities, including Chicago, Houston, Dallas, Atlanta, Denver, Kansas City and Philadelphia.
Moore's professional resume ranges from conceptual design to construction administration. Her previous experience gave her the opportunity to design a Therapeutic Wellness Center for the Saban Center in Los Angeles; design the St. Jude Children's Hospital in Memphis, Tennessee; and contribute both design and construction administration services for Detroit's Riverwalk Pavilions.
Here you can read more about Moore's decision to become an architect, being a woman in a male-dominated industry, and why she chose to build her own design firm.
What got you interested in architecture?
My father. He practiced architecture in California, and he would take me out on [construction] job sites. I was so fascinated [with] how we were able to look at how buildings were built.
What is your interest?
My interest is more in the idea of what we call third space, so, I focus mostly on multi-family, hospitality and workplace. [I ask myself], what does it look like when you're in a hotel? How does it feel? How does it make you feel? I focus a lot on third space design when we're talking architecture and making it unique and for the user.
What was the process for getting coG-studio started?
I've been practicing architecture for 17 years. It wasn't until about seven years ago after I got married and I had a daughter that I really wanted to make a change and difference in space. I wanted to build differently. I started my own business, and it started as a startup here in Detroit. Now it has expanded seven years later and [has] over $1 million in profit and annual sales. I never would've thought that I would've taken it this far.
What does coG-studio specialize in?
We focus on hotels, we focus on the office workplace, and then we also focus on retails restaurants. And we like that because we try very hard to bridge the gap between the generations. I feel that that's what I'm super passionate about. I feel that there's not enough communication with families and [within] the workplace.  [There] are people killing each other because they don't have an outlet. If we had more comfortable spaces, [then] we would be able to express our emotions differently. Every space that we create we make sure is zen enough so that you can relate.
What would you say your biggest challenge is in this career field?
By far, it's the hardest being a woman in this career field because the minute you are too boisterous, the men say certain things that they wouldn't say to other men. Sexual harassment is a huge thing in architecture. The main thing is when you're [interacting] with other women especially in the interior design field, they can be a little bit more sensitive sometimes, so you end up hurting feelings. The men, they just want you to be clear and curt, and then when you're interacting with women and interior designers, it's a little bit different. There [are] a lot of feelings involved.
What are some of your favorite projects that coG-studio has worked on?
In Atlanta, we did eight acres in Sandy Springs, and it was multifamily. That was interesting because we had to create spaces for everyone: empty nesters, young professionals and new parents. That's probably one of the best ones that I have been the most excited about.
Are there any new projects coming up?
We [renovate] two homes a year. We are working on Hill Harper's mansion, and that's going to be a two- to three-year renovation process. We are also working on a coworking space for minority women in midtown Detroit, and that's around 10,000 square feet.
Have you ever thought about starting a mentorship program?
Absolutely! I speak a lot to kids, especially high school [students]. I'm married to an engineer, and [we're] parents of two. I would love to be able to be a part of [Disney] Dreamers Academy and to show everybody that they can be me.
Visit coG-studio website for more information, www.cog-studio.com
Houzz: coG Studio
Instagram: @cmoorebanks
Twitter: @coGstudio
Facebook: @cog.live.learn.play
Follow her hashtag, #Blackarchitect