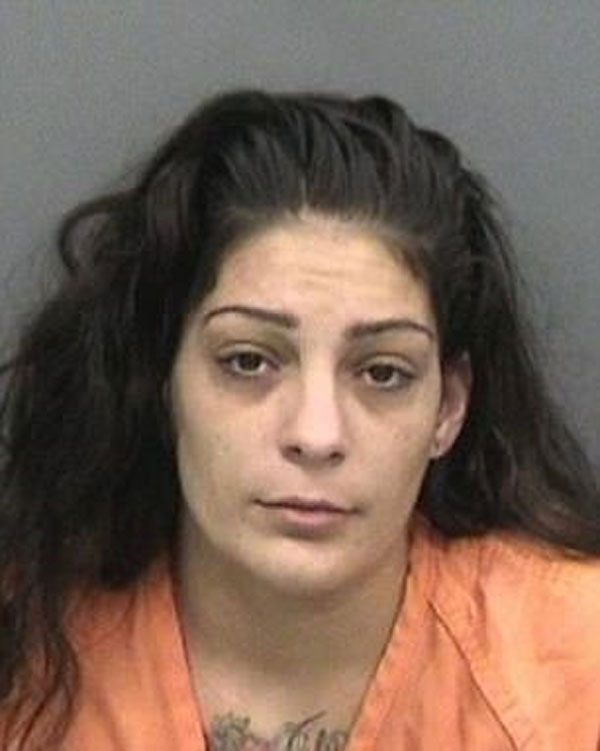 A Florida woman has been charged in connection with the beating death of a man who allegedly was caught masturbating in her yard. Jadian Sinead Zeiders, 26, claims she was in her home on the night of January 14, 2017, when she saw a man identified as William Denham Jr., 53, peeping through a window at her and masturbating. She claimed that she became scared and hid in her laundry room until her two male roommates arrived.
Zeiders claimed she told her roommates about the incident and pointed out Denham and they began to follow him down the street. She then told police an argument started when Denham was confronted and he physically attacked her two roommates. The roommates then beat and kicked Denham. An unknown Black man jumped out of the bushes and kicked a now unconscious Denham in the head and began going through his pockets. Zeiders and her friends then left the scene and went back home.
At some point, police spotted Denham on the sidewalk, an ambulance was called and he was transported to a local hospital where he died from his injuries. A medical examiner ruled the cause of death as blunt force trauma. Three days after the attack, police became suspicious when an anonymous tip came in that shed light on the attack. The tipster told police that he also saw Zeiders kicking Denham several times. While being questioned by detectives, Zeiders' story soon began falling apart and conflicting statements were given about the attack. Over the next few days, the anonymous witness reported that Zeiders and her roommates claimed Denham tried to rape her and was also a pedophile, but all of this was disputed by Denham's gay partner of 30 years, identified as Dan Kane, who stated that Denham was openly gay, gentle and was not interested in women.
Kane stated to media that Denham was a social worker and had walked to the store that night to pick up some frozen meals for dinner. He suspected that Denham's death was due to a botched robbery and that he only had a few dollars in his pocket.
Zeiders was arrested this week and charged with second-degree murder for Denham's death. She is being held on $100k bail in the Hillsborough County Jail. In November 2016, Zeiders was arrested for heroin possession and failure to appear in court on a driving infraction. The other two suspects involved in the attack on Denham have not been formally charged yet and remain free as the investigation continues.