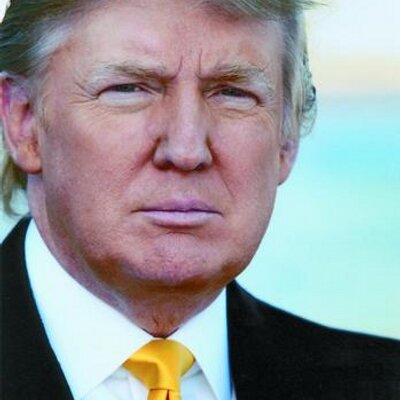 We can't help but conjure up the famous words of the late Rodney King — "Can we all just get along?" — when discussing these two bitter political arch-rivals.
Apparently, a peace treaty is not possible right now for the two 2016 presidential candidates, as Hillary Clinton and President Donald Trump are at it again. Clinton was (and is) devastated by the shocking loss last November — even though the former secretary of state won handsomely in the popular vote. And she has proffered a reason she was defeated, which also happens to be the same reason there are two federal investigations underway about Trump and his people: Russia.
On Wednesday, Clinton spoke at the Code Conference about her 2016 presidential loss, blaming the Democratic National Committee and insinuating that the Russians had help from Americans to influence the outcome.
Clinton lambasted the DNC as being "bankrupt" and on "the verge of insolvency," adding that she "inherit[ed] nothing" and that the DNC's "data was mediocre to poor." Moreover, Clinton said that the Russians' campaign to spread "fake news" and leak emails were potentially "guided" by Americans.
Clinton has said on more than one occasion that the last-minute leaks at her expense helped sway the minds of enough voters to cost her the election.
Her comments ignited another round of verbal fisticuffs with Trump on Twitter. The most tweet-crazy politician this country has ever seen couldn't resist taking shots at his nemesis. "Crooked Hillary Clinton now blames everybody but herself, refuses to say she was a terrible candidate. Hits Facebook & even Dems & DNC," Trump tweeted.
In response, Clinton brought up Trump's infamous and indecipherable "covfefe" tweet, writing: "People in covfefe houses shouldn't throw covfefe."
Crooked Hillary Clinton now blames everybody but herself, refuses to say she was a terrible candidate. Hits Facebook & even Dems & DNC.

— Donald J. Trump (@realDonaldTrump) June 1, 2017
People in covfefe houses shouldn't throw covfefe. https://t.co/M7oK5Z6qwF

— Hillary Clinton (@HillaryClinton) June 1, 2017