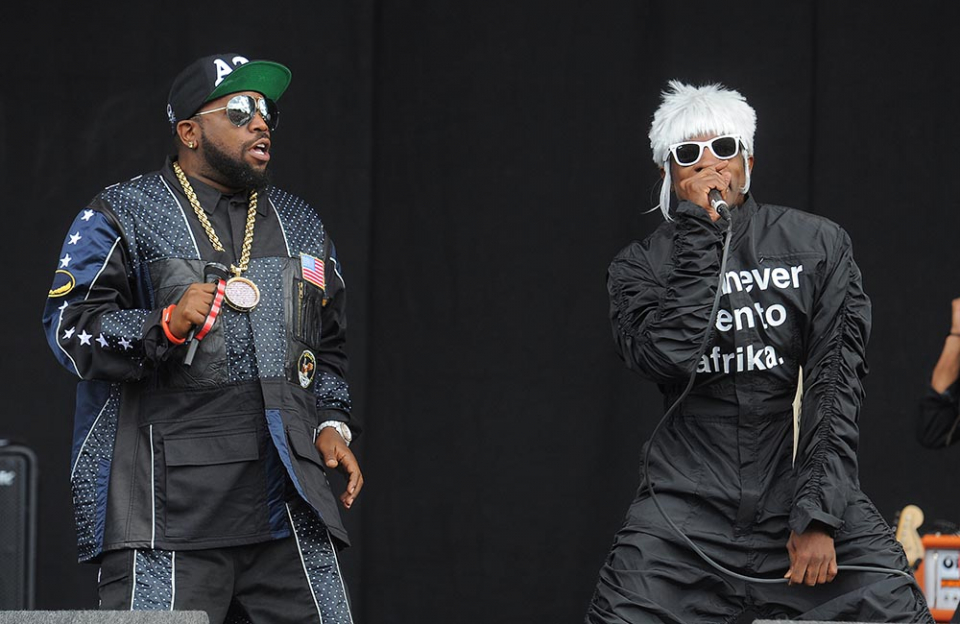 Rapper Big Boi claims he doesn't care about winning Grammys anymore after having "trophy cases full" and still enjoys going on tour.
The 42-year-old rapper-and-producer is one-half of the pioneering hip-hop duo OutKast alongside Andre 3000 and on Frida, June 16, he released his long-awaited third solo album, Boomiverse.
During their career, Big Boi and Andre have won multiple awards for their music, including six Grammys with that haul also containing one accolade for Album of the Year in 2004 for 2003's Speakerboxxx/The Love Below, and the songwriter insists his focus is no longer on prizes but thrilling his fans.
Speaking to Rolling Stone magazine, he said: "Me and my partner, you gotta understand, are not platinum recording artists.
"We're diamond recording artists. We sold so many records with one of the highest honors in music which was Album of the Year with the Grammys. I have trophy cases full Grammys, American Music Awards. It's not about that no more [sic].
"My favorite part about making music is touring. When I make an album, I tour for two years. So it's all about going and seeing the people and watching them sing songs that you recorded years ago. The people love it. They can feel that s—. And as long as people keep digging it, I'm gonna be all I can be. It's a gift and I don't take it lightly."
On his latest solo album, the rapper has teamed up with Maroon 5 frontman Adam Levine on the single "Mic Jack" as well as Killer Mike and Jeezy on "Kill Jill" and Big Boi says it was one of his "proudest accomplishments" signing Killer Mike.
"Killer Mike's evolution has been incredible to watch. Two of my proudest accomplishments have been signing Killer Mike and Janelle Monae. And to see what they've done with their careers, from being Purple Ribbon All-Stars, is amazing.
"My thing with the young guys is, I want to see their evolution. So I embrace them wholeheartedly. I love each and every one of them," he said.