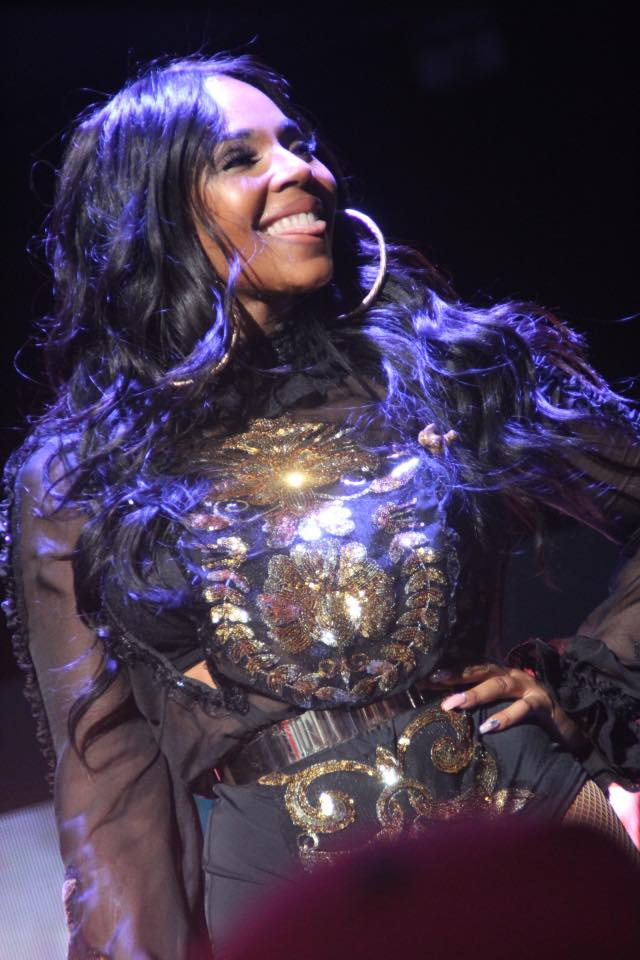 Ashanti is still our 'Baby'
Photo Credit: Anterlon Fritz
The annual concert series at Detroit's Chene Park is in full swing. Last weekend, attendees were served a '90s to now vibe as Monica, Ashanti, Donell Jones and Case repped true R&B. Warming up the night, Case dropped jams such as "Faded Pictures" and "Touch Me Tease Me."  Slowing down the grind, his wedding ballad, "Happily Ever After" spread romance for the lovers and singles alike. Smooth crooner, Jones, let us know what's up as he serenaded the audience with "Shorty (Got Her Eyes On Me),"  "Where I Wanna Be" and "I'm Gonna Be."
Proving she's still a 'Braveheart,' Ashanti's performance was both intense and intimate. Flanked by her backup dancers, she served several cups of tea as she admitted to the audience, "… we all go through problems, right?" Fans embraced her glo up from seemingly sweet baby girl to sensual vixen as she delivered hits such as, "Rock Wit U"  "The Way That I Love You" and "Foolish." The multiplatinum-selling, Grammy Award-winning singer humbly thanked fans for their loyalty, as she revealed that she is the Guinness World Record holder for Fastest Selling Debut Artist (for a female).
For the past 22 years, Monica, aka Miss Thang, has branded herself as an artist who's full of love, but she can get gutta if necessary. The highly anticipated headliner blew her signature sultry vocals while rocking a bold new hairdo. She expressed how happy she was to be performing after a brief hiatus. "It's been three weeks y'all … I'm happy to be back onstage for the first time since my surgery."
The crowd was enamored with Mrs. Brown as she sang hits from the span of her career including "Angel of Mine," "For You I Will,"  "U Should've Known Better," "Sideline Ho" and "Everything To Me."
Check back with us throughout the summer, as we bring you more of the dynamic artistry featured on Detroit's riverfront.
Photo gallery credit: Anterlon Fritz