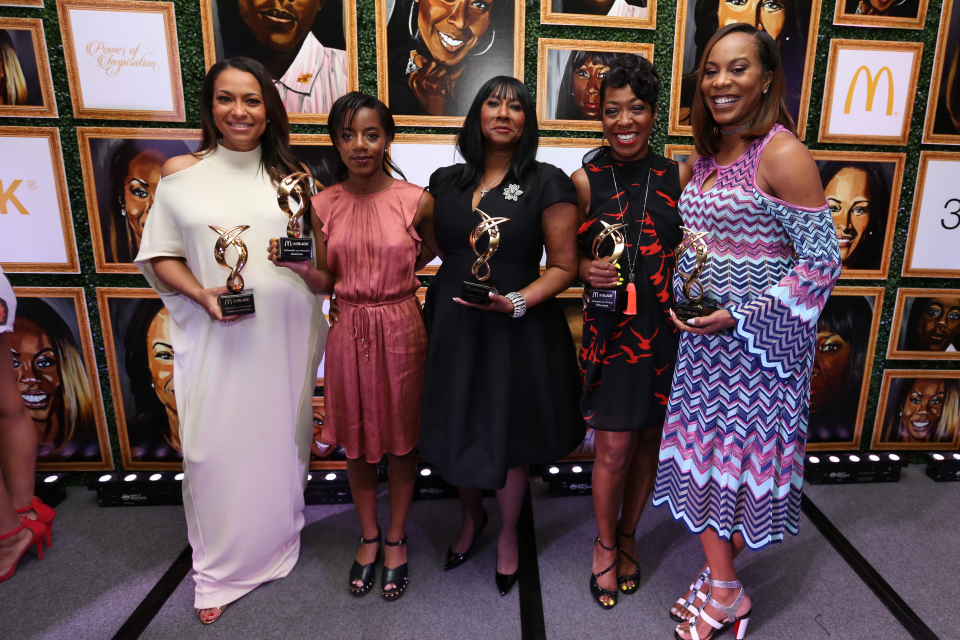 The McDonald's 365 Black Awards show was held Sunday, July 2, at the historic Ritz-Carlton Hotel in New Orleans closing out the last day of ESSENCE Fest 2017.
Each year, the program recognizes and celebrates African Americans who are excelling in their respective fields and for the first time ever the organization awarded only female nominees.
This year's honorees included actress Tichina Arnold; Olympic gold medalist Sanya Richards-Ross; Valeisha Butterfield-Jones, head of black community engagement for Google and the co-founder and CEO of the Women in Entertainment Empowerment Network; and Margaret Gillis, an operator/owner of several McDonald's franchises in New Jersey.
"We haven't always had platforms to honor us as Black women! This a truly special moment for myself and the other ladies," said Arnold.