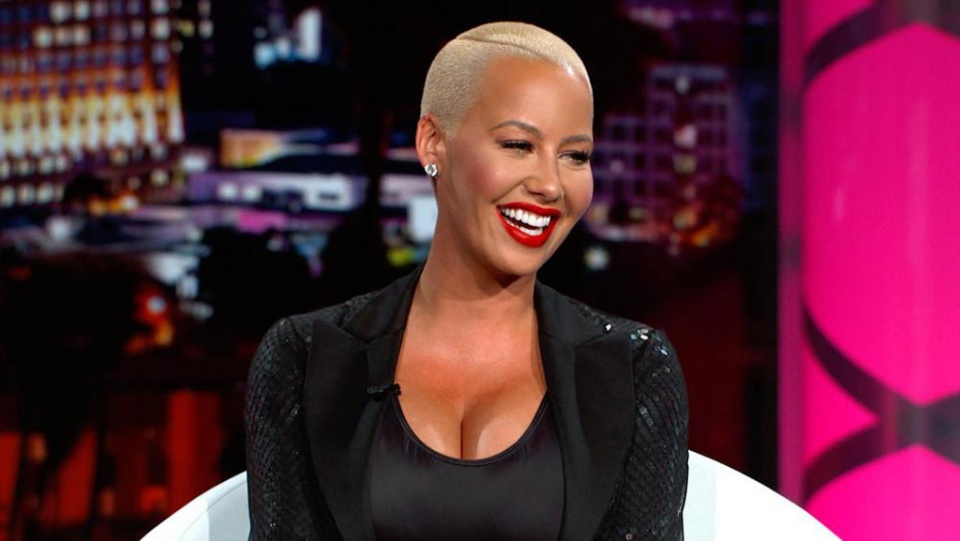 Amber Rose thinks her new boyfriend 21 Savage is "perfect" for her.
The 33-year-old beauty, who has previously dated Kanye West and was married to rapper Wiz Khalifa from 2013 until 2014, has gushed about her new man on Instagram, claiming he's shown her more respect than her previous partners.
In a lengthy Instagram post featuring a snap of the duo in bed together, Rose wrote, "It's pretty amazing waking up every morning feeling love like this. I've cried endlessly and been hurt a lot in my life. I've been abused, talked to like I wasn't s–t, been gaslighted and s–t shamed by men that I once loved and cared about. So I'm so thankful that God brought this amazing person in my life who genuinely has my back and is ready to 'pull up' to defend my honor by any means. Maybe he's just as broken as me and that's why we're perfect for each other but either way, he's not going anywhere and neither am I."
Despite her new-found love, Rose revealed last week that she doesn't kiss her new boyfriend in front of her son.
The blonde beauty has 4-year-old Sebastian with Wiz, and revealed she tries not to be overly affectionate toward her boyfriend when her son is around them.
Speaking about her new partner, she said, "He's super sweet and amazing, he's really cool … we relate on so many levels … I don't want to be with a guy for three, six months, two years, and then introduce my kid and my kid's like: 'I don't like him.' It's not like I'm dating someone new and I'm like, 'Bash, this is mommy's new boyfriend, call him daddy now.' You know what I mean? I don't hug or kiss or do anything intimate in front of my son."