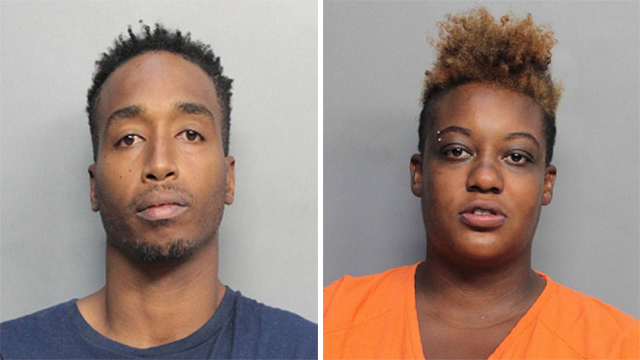 Rashada Hurley, 32, and her husband Timothy Lowe, 37, were a bit eager to share their love, but in a demented way. As they honeymooned in Florida, they had the bright idea to bring another woman to join them in their celebration.
Hurley reportedly knocked a 27-year-old woman unconscious as she was backing out of a parking space outside a Hialeah supermarket located at 155 E. Second Ave. They kidnapped her. As the victim regained consciousness, Hurley was choking her. Lowe drove her to a Motel 6 in Miami located at 7330 NW 36th St. in her own car, where they raped her.
They used the woman's credit card and driver's license to book the room. Hurley and Lowe made this woman their sex slave and a forced her to perform sex acts on both of them. She managed to escape the room.
They were arrested at a Walgreens in Miami-Dade County, Florida after entering a 7-Eleven naked and stealing soda and charged with indecent exposure and theft. The sex slave identified them in a photo lineup. They have also been charged with kidnapping, carjacking, robbery (petty theft and grand theft) and sexual battery.
Residents of Georgia, Hurley and Lowe are being held without bond, according to ABC Local 10.