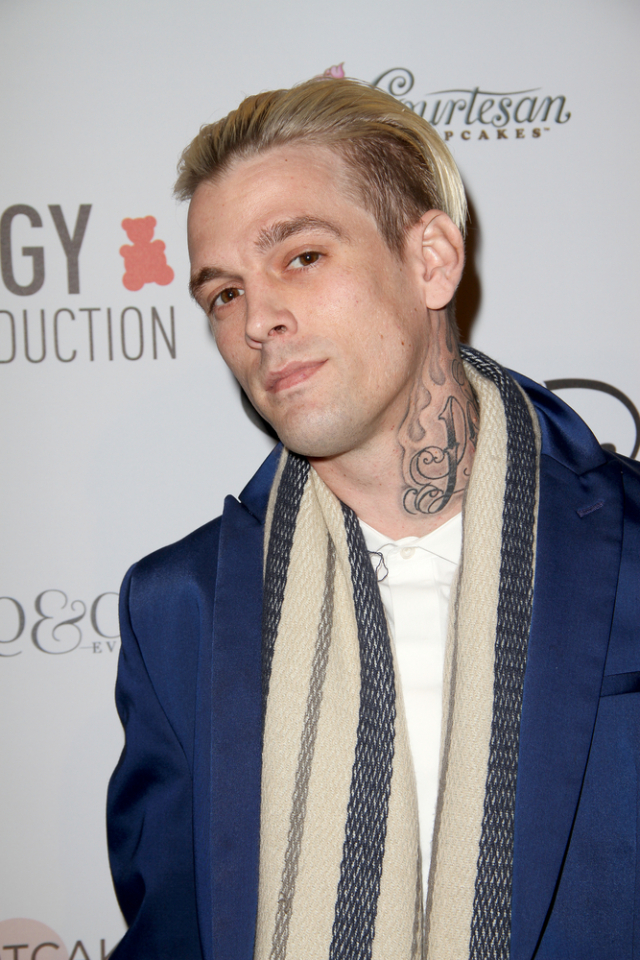 Pop singer Aaron Carter, 29. and his girlfriend Madison Parker were arrested in Habersham County, Georgia on Saturday, July 15, 2017.
Carter was charged with a DUI and possession of marijuana by Habersham County Sheriff's Office.
Parker was charged with possession of marijuana less than one ounce, obstruction of law enforcement officers, and possession of drug-related objects.
On Sunday, July 16, a tweet was posted on @aaroncarter that read, "Due to transportation issues, Aaron will not make his set time tonight in Kansas City. He promises to come back soon. He apologizes to his fans in KC and Mix93.3."
Carter is also scheduled for a meet and greet and acoustic music performance on Tuesday, July 18, 2017 in Birmingham.
TMZ reported Carter refused a breathalyzer test on the scene.
Before their arrests, Parker blasted Avis rental on Twitter, @itsmadisonp:
"So after @Avis felt bad after giving us a moldy car so they comped a new car but within the first 5 min the end tire blew out of the freeway,' she wrote in a three-tweet tirade.

"@Avis not sure if you do inspection on your cars after they are returned. But my bf @aaroncarter can't be delaying to his shows.

"@Avis car gets a flat in the middle of the f***ing freeway! What's do we pay you guys for anyone's? Oh and the last rental needed service."