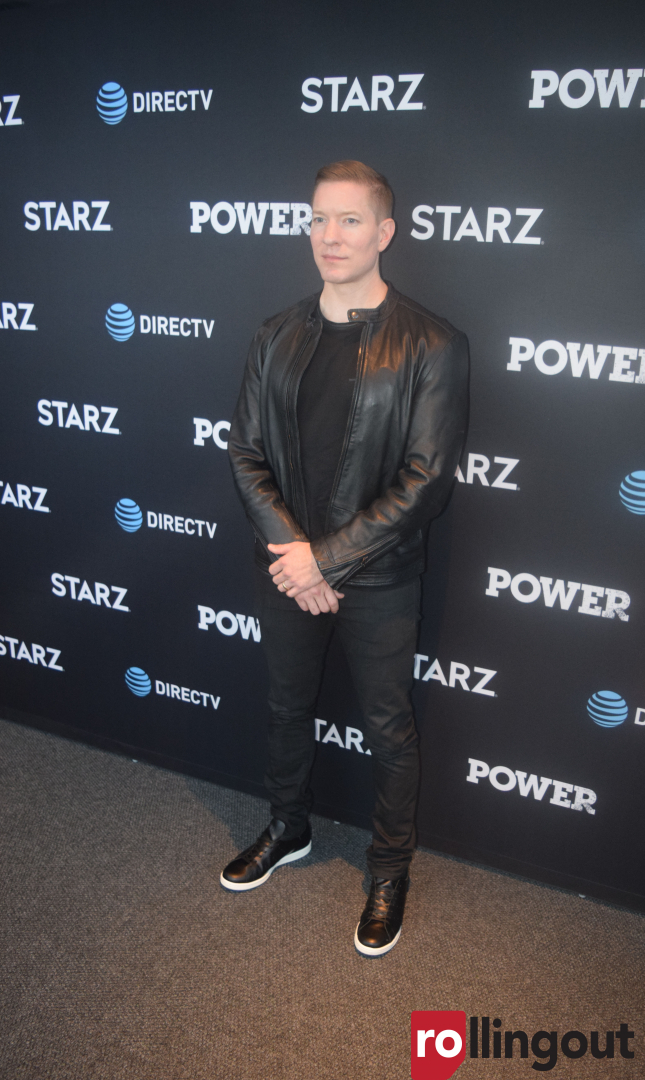 This season of "Power" has us anxious. With Ghost on lockdown, Tommy is holding it down and expanding his role. Rolling out spoke with Joseph Sikora (Tommy) during a private event in Detroit sponsored by AT&T this past weekend. Joined by Rotimi Akinosho (Dre) and J.R. Ramirez (Julio), Sikora also participated in a panel discussion, and a meet and greet with fans. The Polish-American actor expressed pride in his heritage and love for The D because his mother grew up in Hamtramck, an area known for its large Polish community.
Ghost and Tommy are arguably the best duo on TV right now because of their unshakable bond. Sikora acknowledged that their relationship is unique. "I couldn't agree more.You don't see two heterosexual men love each other like that on TV," he said.
Although we don't condone domestic violence, many were ecstatic when Tommy killed Holly last season. Now that he and LaKeisha are smashing we're wondering how this will play out. "Holly was exotic for Tommy because he grew up dating Black women. … She was his first White woman, she was his first kiss," he explained. "[Tommy] and LaKeisha feel innately safe with each other because they're familiar with each other. They both need a break from the pressure."
Sikora's convincing portrayal of Tommy makes him a fan favorite. He revealed how he differs from his character. "Like a lot of people, I overcompensated growing up because I get my feelings hurt easily, I'm a true Cancer, I go inside my shell," he said. "I didn't grow up like Tommy, so it does take some pretending — his anger is 0 to 60."
When describing how he and Tommy are similar he shared, "The loyalty, that's one of the qualities I think that I bring to Tommy. That's [what] a lot of people can relate to, whether it's you see yourself as that loyal person, or you're like, 'that's that loyal person I want in my life.' That's an aspect I really enjoy about the character as well." He also shared that like Tommy, he is "fiercely loyal, steadfast, unyielding."
With roles in Jack Reacher and WGN's "Underground," Sikora has proved to be a dynamic actor. He shared his disappointment with Underground's cancellation. "I loved Frog Jack; I loved that character. WGN needs to bring 'Underground' back."
We can't wait to watch how the rest of season four unfolds. Power airs Sundays at 9 p.m. EST on STARZ.
Photo gallery credit: Ben Harris and Porsha Monique for Steed Media