Algee Smith could no longer hold back the tears. After filming the pivotal scene in the movie Detroit, which hits theaters on July 28, the trauma of re-enacting a night of horror had taken its toll on him and several members of the cast. The scene in question took two straight weeks to complete and the bulk of it was shot in one room. Smith and the other actors were responsible for interpreting the night of July 25, 1967, when several menacing White police officers executed three Black teens at the Algiers Motel in Detroit during the summer of the infamous riots. Several other Black males and two White women were abused by the police officers repeatedly for hours. While shooting the motel scene, the reality of what transpired 50 years ago was too much for Smith and the other actors to bear.
"Will Poulter [who plays White police officer Krauss] just broke down crying and asked director Kathryn [Bigelow], 'How many more times do we have to shoot this,' " Smith recalls of that night on set. "So when he broke down, the whole set just stopped. I went outside to help him out a little bit and I just broke down crying with him. And we all felt the weight of this project. You have people behind the scenes and behind the cameras that are trying not to shed tears. Makeup people trying not to shed tears. So it was a very tough thing for all of us. And that was probably the biggest break down on set."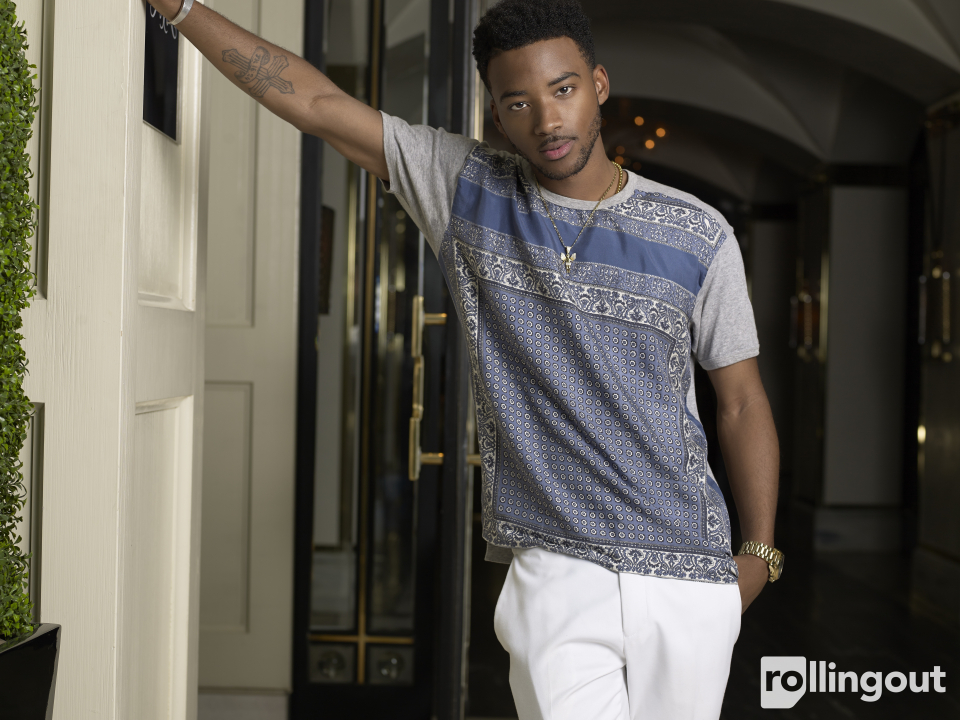 Kathryn Bigelow, also director of The Hurt Locker and Zero Dark Thirty, wanted the experience on set to closely reflect the sheer terror of that night. So instead of giving the actors the entire script, she only gave them pages of the script that would be shot each day. She also wanted the element of surprise, shock, and fear to be visceral for each actor.
We all felt the weight of this project.
"When we first got walked on set for the motel scene, we didn't know what was really going on," Smith said. "So we walked into the motel not knowing that we would be there for the next two weeks. And this is where we're going to be shooting the whole movie. But I'm glad she started there because that was the roughest time to shoot and we just got it out of the way. It was so hard. I was lightheaded on set every day. Breathing so hard, yelling, and screaming. I would leave the set hoarse. But we were really trying to give a glimpse of what these people actually felt when we're not really even scratching the surface."
In the film, Smith portrays Cleveland Larry Reed. A promising 18-year-old crooner who is seeking stardom with his singing group, The Dramatics, during Detroit's magical Motown era. But on that fateful night at the Algiers Hotel in 1967, Reed's life would be changed forever. He eventually left The Dramatics before the group captured worldwide acclaim and possibly never fully recovered from that traumatic experience.
We want old, young, and people of all races to see this.
"I didn't meet [Larry Reed] until the last week of shooting the movie," Smith said. "When I first met him, he just opened up his house door. He looked at me and he just burst out laughing. He just looked at me and said, 'Yeah, you're going to play me real good!' And we had a three-hour conversation and he showed me everything about The Dramatics. He showed me where all the cracks were in his skull, where the gashes were still all over his body [from being beaten by police]. He talked to me about how it felt that night. How it felt to lose his best friend. He was 18 when that happened. So to have experienced that and he was so innocent. I feel like that was one thing that Kathryn really did well. She painted that picture of Larry's innocence. He's a solid man and he's still standing strong today. But I don't think he fully got over that. I don't think I would be able to fully get over that. He was telling me where he found his peace, though. And it shows in the movie where he finds his peace and his soul and the higher power. Because when he walks into that church, he feels like that's the only place he can go. So that's where he found his peace."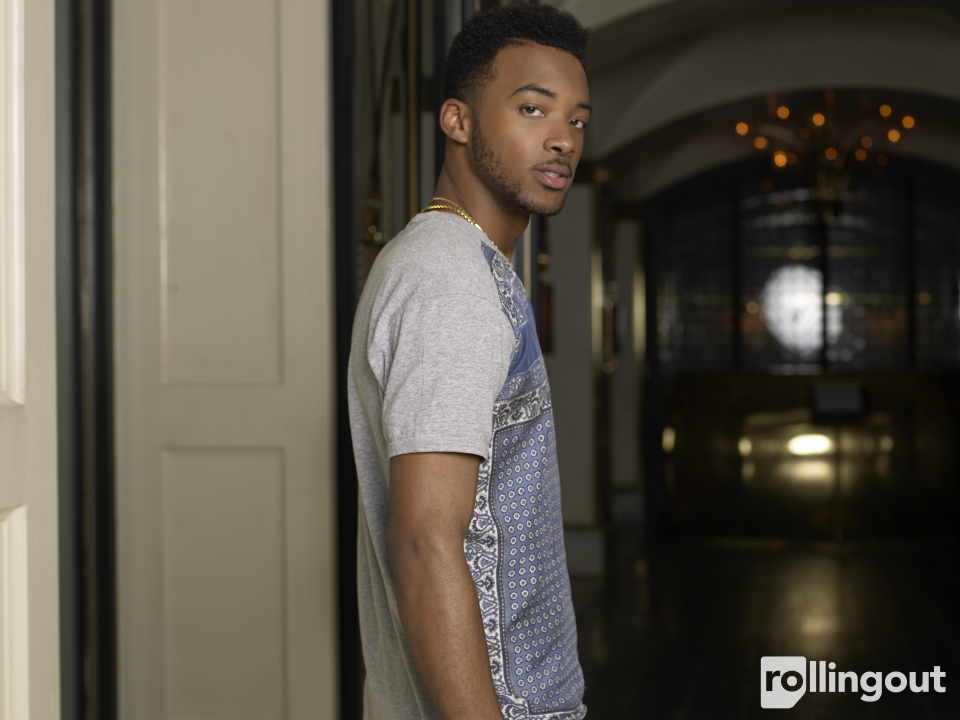 For over two hours, Detroit forces viewers to live and experience the horrors of racism. However, the volatile nature of systemic racism in America has changed very little since 1967 when considering the recent killings of unarmed Blacks such as Mike Brown, Tamir Rice, Trayvon Martin, Philando Castile and many others.
"When we hear 1967, it seems like so long ago, but this is only 50 years ago," Smith says. "My grandma is only 57 years-old. So to see that it wasn't really that long ago, it kind of trips you out. But it hurt. It was frustrating. It was painful because while we were shooting this movie, we would take a break and be on our social media and we'd see people actually getting gunned down by the police. So it's crazy. We were trying to fight tears on set. To go from thinking this was so long ago to actually dealing with it today allowed us to pull from something. It was a genuine feeling."
Smith, who was raised in Atlanta, gained notoriety in early 2017 during the release of BET's epic mini-series, "The New Edition Story." Smith portrayed the group's lead singer Ralph Tresvant in the series which pulled in record ratings for BET. For Smith, earning the role hit close to home. "My dad used to tour playing guitar with New Edition," Smith revealed. "So I knew all of the songs. But all of that went out of the window because I had to play this guy who was still performing and touring. So it was a lot of pressure to get it right. But when we started filming it, we knew how potent it would be because of New Edition's legacy. So even if we didn't do the movie, New Edition's name alone stands tall. So we knew how important it would be. When we saw it cross over into generations and you got 3-year-old kids singing the songs and trying to do the dances, that blows my mind. Because then you got the older people that actually grew up with New Edition that's doing the same thing. And then you got people that's my age, so it's like we hit three different generations of people and that doesn't get done a lot. So I'm extremely blessed for that. But that was crazy seeing all those kids really feel that, that's how you know it's real music."
Smith is also venturing into creating real music of his own. He recently released his debut EP, Listen. "With the EP Listen, I just wanted to bring back a feeling of appreciation for our women in our community," Smith said. "That feeling of love and being vulnerable. As a man, I feel like [there is] nothing wrong with telling a woman how you feel. Even if it's like, 'I miss you.' It's as simple as that. People connect with that. So I feel like I'm just trying to help bring that back. Play my part in bringing that back and showing women that us Black men still appreciate them."
But while Smith is planning performance dates and working on new music, he's focused on getting the word out on why Detroit is an important American film. Weeks before the film's nationwide release, it's already receiving Oscar buzz. Several prominent film publications have labeled it a legitimate Oscar contender. But beyond the accolades, it's important that viewers of all races take a look at how racism has and continues to destroy lives.
"I want people to feel a lot," Smith says when discussing the impact of Detroit. "One thing that we talked about as a cast is we just want people to be educated. We want old, young, and people of all races to see this. And we also want to spark empathy. We want to open up a dialogue and figure out where we can even start, seeing that nothing has changed in the justice system. How can we start a change now? We just want to open up the conversation. And if it takes putting Black policemen in Black neighborhoods, then that's what we have to do. We have to figure out a way to make it work because it's not working right now. I just want people to be open-minded and willing to just talk."