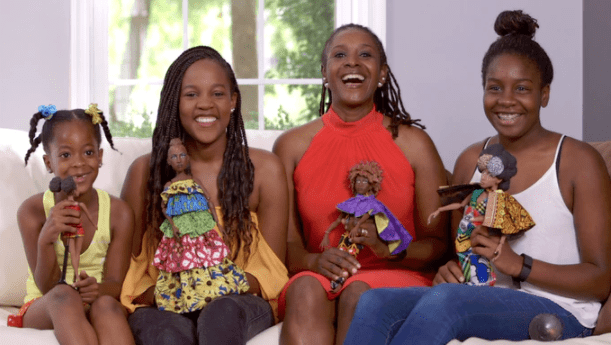 Múkami Kinoti Kimoth is a storyteller, an artist and an experienced entrepreneur with a deep desire to positively impact lives, primarily those of women and girls. She has created 13 symbols of femininity and royalty that are more than just dolls, but superheroes, "avatars" equipped with individual personas, life missions, who are innovators, trailblazers and catalysts. They inspire girls to be authentic, original, compassionate and courageous in their pursuit of the wide possibilities that exist for them.
A former vice president and senior consultant at BNY Mellon, Kimoth is the founder, CEO and chief creative officer of Royelles Inc., and JOODJ.com, She uses her platform to expand the beauty narrative, to highlight and celebrate the multiple dimensions of beauty, to drive soul-stirring dialogue around women's and girls' issues, and to spotlight those who are contributing meaningfully to a better world.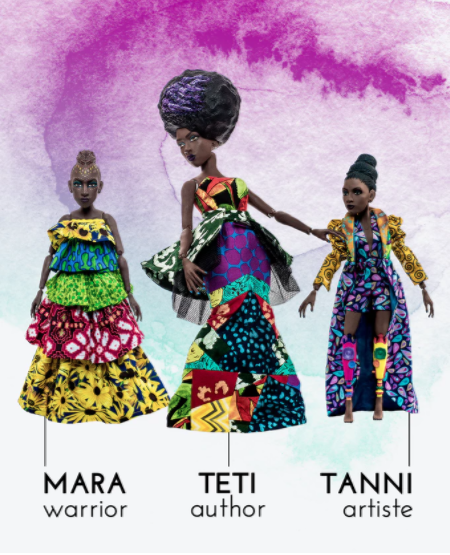 "I was heartbroken when my daughter shared with me that she thought she wasn't pretty like her other friends," Kimoth reflects. "I've spoken to hundreds of other mothers and it turns out that we've had the same experience and want the same things for our girls! We want them to know, deep down, that they are fierce, that they are more than enough, that they are fully equipped to do great things with their lives. We need them to know that a girl's difference is her superpower."
African American psychologists and civil rights activists Kenneth and Mamie Clark performed the famous Black doll test and found that children — even African American children — associated more positive characteristics with White dolls.
This week, Kimoth launched a Kickstarter campaign to fund the production of the first collection of dolls this week. The campaign had raised $14,457 at press time. The campaign runs for another 27 days.
Join the Royelles revolution and help Royelles Inc. reach their Kickstarter goal to bring these necessary avatars to life, and inspire girls all over the world to love themselves, embrace who they are, to stop making apologies for their unique differences, and to start recognizing their true power to create whatever their hearts desire.