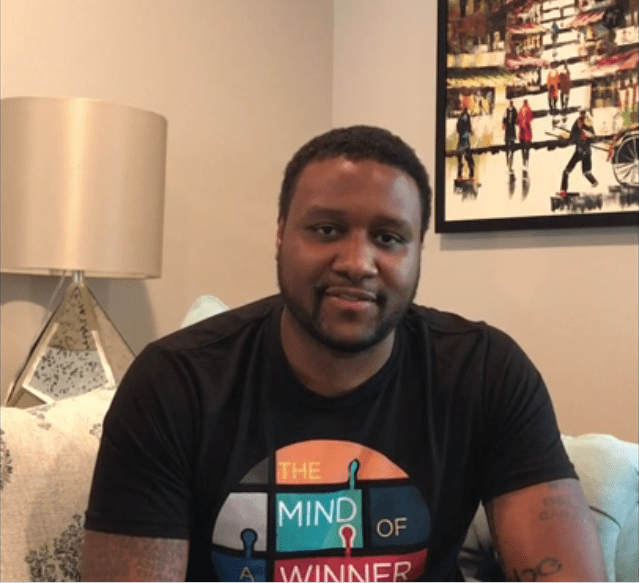 The Brand Executive, Steve Canal, recently penned the Amazon best-selling book The Mind of a Winner, and it's being described as the "play-by-play" motivational handbook for business leaders. Canal, who currently works as an innovator and national community affairs lead for MillerCoors comes with a plethora of experience. In this book, he also gets help from his business-minded mogul friends that include the likes of Daymond John and Barbara Corcoran (both from "Shark Tank") and also from his celebrity friends that include 2 Chainz and Kenny "the Jet" Smith.
Rolling out recently spoke with Canal to get into how the mind of a winner works. We spoke about his writing process for his new book as well as got into some not-so-well-known personal facts about him. Check out the interview below. Canal will also be a featured speaker at rolling out's upcoming RIDE conference (Rolling Out Innovation Digital and Entertainment conference) on Sept. 22-23 in Atlanta. He will be bringing his expertise to help people "unlock that relentless determination and rare drive that give them access to the realm where miracles happen." He will show attendees how to tap into the mind-set of a winner through power moves and methodologies that will help them cut through the learning curve and adopt a winning strategy.
We want to know what you think, so leave a comment or two in the comments section.
What books have most impacted your life — or life as an author?
As an author, the books that impacted me the most were all deep personal stories;  People opening the shades and windows to their world so we can smell the roses and the feces. Reading their stories forced me to open up the can of worms and be comfortable talking about not just the good things but also the bad and ugly.
What books are you currently reading? Why this author(s)?
I'm currently reading three new books which all touch on the many sides of life:
The Well: Where fitness begins from within by Sahsha Campbell-Garbutt I plan on doing a 20-day plant based diet because of this wellness coach.
Finding One by Vaughn Dabney. After releasing this book earlier in the year he got in a van and has been driving around the country from state to state meeting new people and totally disconnecting from what was his normal life.
The Gray: A Relationship Etiquette Study by Enitan O. Bereola II The title speaks for itself. What's life without love? The more I can understand the better I will be as a person.
If you had to do it all over again, would you change anything about your latest work?
Not a thing! Trust the process is what I always say. I sacrificed a lot with this latest work but it's made me such a better person.
Is there anything you found particularly challenging about writing or coming up with concepts for your book?
I had a unique situation with this project because it was in the middle of my wife being pregnant. Time management was key, but what came out of it was a more focused individual who cut out a lot of the fat in his life.
What was the hardest part of completing this project?
Being that I interviewed nine people for the book, including the foreword, making sure that I dug deep enough with the questions to make sure the reader connected in each chapter and making sure the body of work didn't become redundant took time to craft.
What advice would you give other writers?
Just write! Put it all on paper and worry about the flow and edits for later. The most important part is putting it all out there and what doesn't make sense for the project you can remove and maybe use later for another project. Don't get stuck early on trying to make it all make sense. Trust the process and data dump at first.
Everyone's process for writing is different. Explain yours.
Writing a book takes time. The most important system that I put in place during the process was to dedicate an hour or two every day to write. [I] shut the phone off and locked the door. I had a goal of having at least 250 pages in the book so it took writing at least 500-750 words a day to reach my goal.
Please provide three good to know facts about you.
During my first five years after college, I traveled the country doing events for the U.S. Army and Allstate Insurance which took me to every state in the country.
I'm a believer that music can tell you a lot about a person. I have over 500K songs on an external hard drive that I collected while traveling the country. It started out as CDs that I would buy but eventually, I transferred them to help preserve.
I played college basketball at Fordham University which plays in the Atlantic 10 and at the time was fourth best conference out of 30-plus in the country.
A great book has what?
A universal key to unlock a variety of minds.
Where would you travel if you could to write your next book?
I would love to get one person from each continent to contribute to my next project. I want to further expand diverse thinking and sharing their personal life experiences toward success.