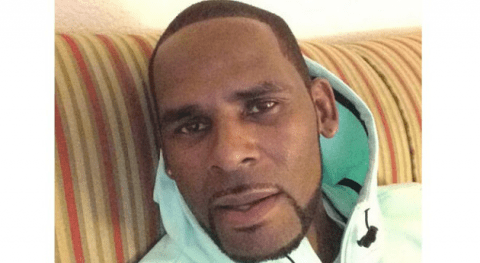 It has come to this in the R. Kelly sex cult scandal: The parents of Jocelyn Savage have gotten on their knees to plead with R. Kelly to allow them to see their daughter while his tour is in Atlanta.
According to TMZ, the Savages feel like they may never get the opportunity to see Jocelyn ever again, and would like a face-to-face sit-down with her without R. Kelly or any of his gatekeepers around.
So far, it's been radio silence from Kelly's camp. He is set to perform at Wolf Creek Amphitheater amid a loud protest this weekend and the family believes Jocelyn will be aboard Kelly's tour bus.
Although protests against Kelly went down outside Wolf Creek Amphitheater, the Savages did not participate.
Right now, it also seems like they won't see Joycelyn because they've heard nothing back from Kelly's camp.
Kelly has been at the center of negative media scrutiny for the past couple of months after Buzzfeed published a report that Kelly had a sizable "sex cult" full of young women in Chicago and suburban Atlanta. Police in Johns Creek, Georgia said since the women are over 18, they are adults and therefore cannot be made to leave unless an actual crime was being committed. Fulton County Commissioner John Eaves tried to have this past weekend's concert canceled in light of the scurrilous news but to no avail.  The concert in Memphis, however, has been reportedly canceled.
Despite the media avalanche that Kelly has endured, the line to get into the concert in College Park, Georgia was reportedly wrapped around the corner.
And now we have a report of a 24-year-old mother of three with the married name Jerhonda Pace, who told BuzzFeed News that after R. Kelly's infamous trial, when she was 16, she became one of many women traumatized by a sexual relationship with Kelly. She detailed a story of accepting cash settlements from the star in return for signing nondisclosure agreements, which has not been previously reported, and illustrates how Kelly has been able to silence young women he has allegedly wronged.