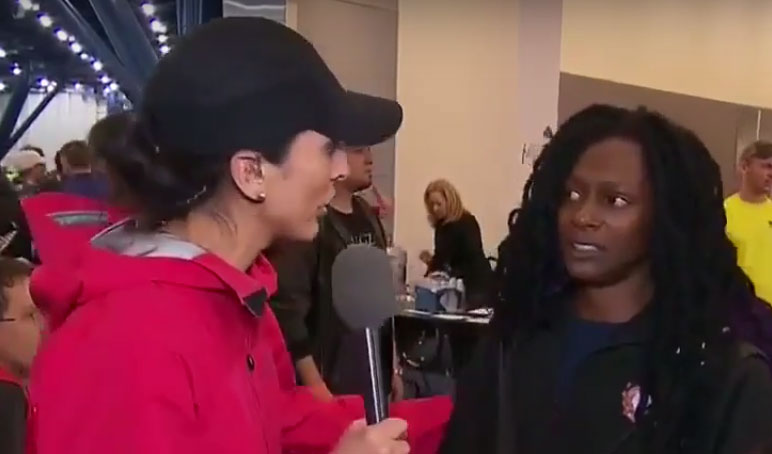 A CNN journalist received a brutal on air lesson in truth from a Hurricane Harvey victim. Rosa Flores seemingly chose at random to speak with a visibly distraught and shivering woman named Danielle, who had just arrived at the shelter with her children next to her.
Flores decided that the woman would make a great story and proceeded with the interview. The hurricane victim stated that she waited 36 hours to be rescued by emergency personnel in the flood waters. As she explained to the reporter that she had waded through 4 feet of water to get food on the first day of the flood, she lost her composure.
In an emotional and profanity laden on air outburst, she stated, "But y'all sit here, y'all trying to interview people during their worst times — like that's not the smartest thing to do. Like people are really breaking down and y'all sitting here with cameras and microphones trying to ask us what the f**k is wrong with us … And you really trying to understand with the microphone still in my face? With me shivering cold, with my kids wet, and you still putting the microphone in my face."
The live feed suddenly returned to CNN host Jim Acosta and can be seen below. Warning: because of the language, this video is NSFW.