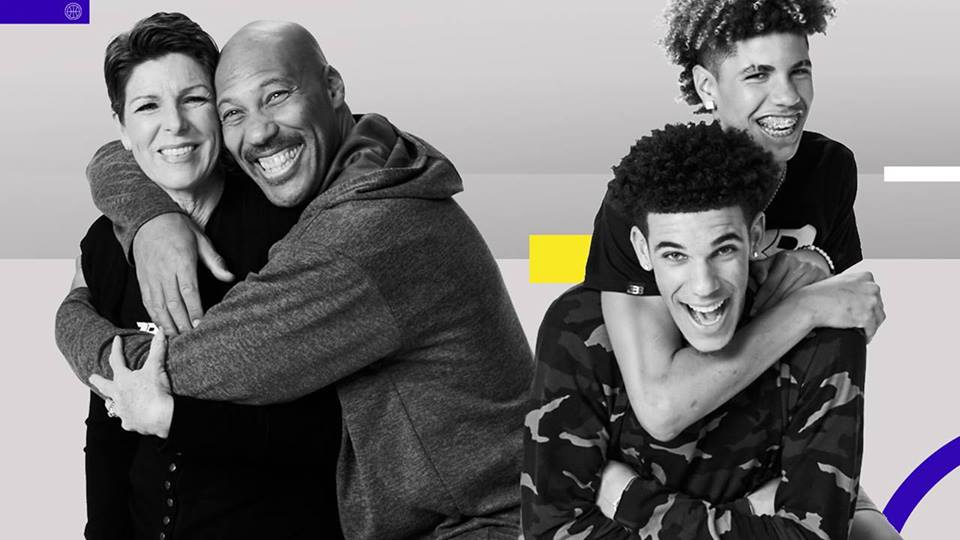 The trailer for the Ball family's new reality show, "Ball In The Family," surfaced online on Aug. 28. The first two episodes of the Facebook series were posted online on Aug. 31. The show trailer appears to represent the feel of any other reality show surrounding a family. Clips dramatized the problems most families go through and it gives fans a behind-the-scenes look at the glam of fame as well as how the family eclipsed obstacles.
The show puts Los Angeles Lakers rookie Lonzo Ball on a higher level of celebrity status. He got a reality show without dating a Kardashian and before playing a single regular season game professionally.
The Ball family arguably passed the Currys to become today's most famous basketball family earlier this year, thanks to the marketing tactics of Lavar Ball, Lonzo getting drafted by the Lakers, and LaMelo scoring 92 points in a single game. In the basketball world, they rank second to none as far as attention goes. LaMelo's highlights of every AAU game are immediately posted online and if he has a bad game, then it becomes a headline. Cameras could not stay off of Lonzo and his father every night he played in the Summer League last month. Lonzo constantly packed the gym and the daily headline was surrounding what shoe he chose to wear in games. He also started a social media-wide debate after tweeting that 21 Savage's new album was better than Jay-Z's newest album.
The family has also become a hot topic in the Black community when it comes to discussing entrepreneurship. Lavar started Big Baller Brand when his three sons were young children because he knew they were good enough to have their own brand when they grew up. He eliminated the opportunity for his family to accept the normal path set for athletes, which is to sign to the company that offers the most money and being forced to wear only that particular brand during games. Some have applauded his efforts, while others have bashed the methods he chooses to promote and some choose to do both, like Jay-Z.
"Like Lavar Ball, I like to talk about other people that it's not a personal thing with me. Lavar Ball said he's going to start his own thing with his own personal company. Everybody's like, 'You should sign to Nike!' Now, he may go about things wrong. He may have a big mouth, but I bought three pair[s] … That man has a vision of his own," Jay-Z said on Tidal's "Rap Radar" podcast.
The discussion surrounding Lonzo and his family is something that only LeBron James could relate to before his first regular season game in the NBA. After gracing magazine covers throughout his high school career, all eyes were on him every game his senior season, his mother was in the news after she had a new car when James was still in high school and he had endless commercials after he was drafted by his hometown Cleveland Cavaliers before his first game.
The Lakers first preseason game is against the Minnesota Timberwolves on Sept. 30.