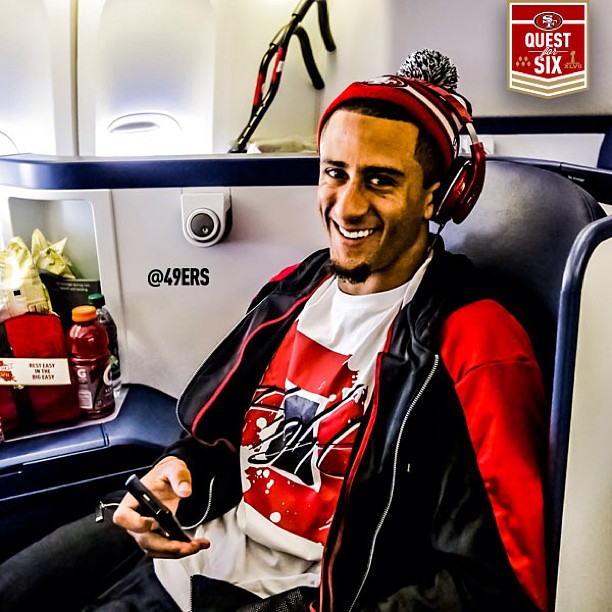 Aaron Rodgers, the NFL's most talented quarterback, joined the growing list of Caucasian players who are voicing their support for Colin Kaepernick and other Black players who choose to kneel during the national anthem.
Green Bay Packers' superstar QB, arguably the greatest combination of passer and runner the NFL has ever seen, puts a lot of stock behind the player rebellion because of his status and prestige within pro football.
He said fellow quarterback Kaepernick should be on an NFL roster heading into the 2017 regular season, but he thinks the former San Francisco 49ers starter's decision to kneel during the national anthem last year has prevented him from signing a new contract.
ESPN The Magazine passed along comments Rodgers made about the hot-button topic. He stated it would be "ignorant" to believe Kaepernick's extended stay on the free-agent market wasn't impacted by the protest, which generated national headlines.
"I think he should be on a roster right now," the Packers signal-caller said. "I think because of his protests, he's not."
Rodgers, 33, said he has no plans to join the protest movement, which other players have continued during the preseason, but he called it "peaceful and respectful."
"I'm gonna stand because that's the way I feel about the flag — but I'm also 100 percent supportive of my teammates or any fellow players who are choosing not to," Rodgers said. "They have a battle for racial equality. That's what they're trying to get a conversation started around."
He continued, "I think the best way I can say this is: I don't understand what it's like to be in that situation. What it is to be pulled over, or profiled, or any number of issues that have happened, that Colin was referencing — or any of my teammates have talked to me about."
Rodgers went on to say he believes the country needs to "remedy and improve" racial equality and that he's looking to develop his own understanding of the subject.
Kaepernick started to kneel during the national anthem, a decision later followed by athletes from across the sports spectrum, last August. He explained the reasoning to NFL.com.
"I am not going to stand up to show pride in a flag for a country that oppresses Black people and people of color," he said. "To me, this is bigger than football and it would be selfish on my part to look the other way. There are bodies in the street and people getting paid leave and getting away with murder."
Kaepernick, the 2011 second-round pick of the Niners, opted out of his contract with the organization in March and hasn't been able to find a new team.