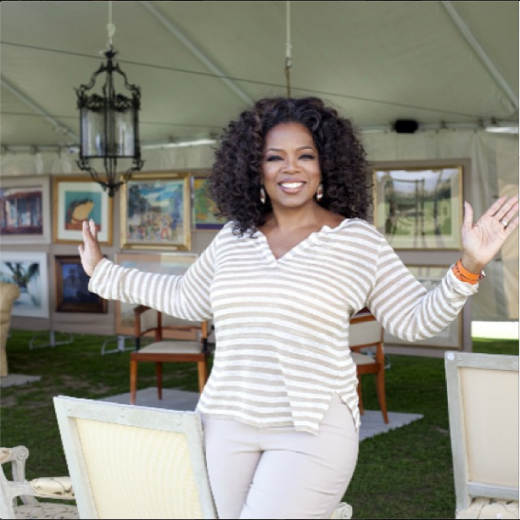 The telethon for relief for Hurricane Harvey's victims, "Hand in Hand: A Benefit for Hurricane Harvey Relief," already has some serious star power behind it.
Jamie Foxx announced the telethon earlier, and now that announcement has become reality, with Foxx, Beyoncé, Oprah, Blake Shelton, Barbra Streisand, George Clooney, Julia Roberts and Reese Witherspoon all set to participate.
The telethon will last for an hour and will be simulcast live on ABC, CBS, CMT, Fox and NBC on Sept. 12 at 8 p.m. EST and replay on the West Coast at 8 p.m. PST. During that hour's time, donations by phone, by text, and online will be accepted, with donations continuing to be accepted an hour afterward.
You can learn more about the telethon and where to donate at www.HandInHand2017.com, which states the following about the superpower lineup:
"THE BROADCAST WILL FEATURE APPEARANCES, PERFORMANCES AND TAPED TRIBUTES BY SOME OF THE NATION'S BIGGEST STARS, PARTICIPANTS INCLUDE: BUN B, J BALVIN, BLACK EYED PEAS, JUSTIN BIEBER, GEORGE CLOONEY, ROBERT DE NIRO, DRAKE, JAMIE FOXX, KARLIE KLOSS, BEYONCE, MATT LAUER, ROB LOWE, MATTHEW MCCONAUGHEY, NORAH O'DONNELL, DENNIS QUAID, JULIA ROBERTS, KELLY ROWLAND, ADAM SANDLER, RYAN SEACREST, BLAKE SHELTON, MICHAEL STRAHAN, GEORGE STRAIT, BARBRA STREISAND, OPRAH WINFREY AND REESE WITHERSPOON WITH MORE TO
BE ANNOUNCED."
The show will be televised from the Majestic Theater in San Antonio, Texas. The telecast will originate from the Universal Studios lot, Times Square and Nashville's Grand Ole Opry.
Proceeds from the event will be distributed to a range of charities aiding recovery efforts in Houston, which was ravaged last week by the storm and widespread flooding left in Harvey's wake. The organizations include the United Way of Greater Houston, Habitat for Humanity, Save the Children, Feeding Texas and the Mayor's Fund for Hurricane Harvey Relief.
The death toll from Harvey has hit 63, according to CBS News. Tens of thousands of people in the southeast Texas region have been displaced from homes that were damaged or destroyed after days of torrential rain and winds.
Other notables set to appear in live or taped segments include Jamie Foxx, Karlie Kloss, Rob Lowe, Matthew McConaughey, Dennis Quaid, Kelly Rowland, Adam Sandler, Ryan Seacrest, Michael Strahan, and Blake Shelton.
"Hand in Hand" was the brainchild of music manager and producer Scooter Braun's SB Projects. Braun and Allison Kaye will serve as executive producers along with Den of Thieves' Jesse Ignjatovic and Evan Prager and Houston-based rapper Bernard "Bun B" Freeman.