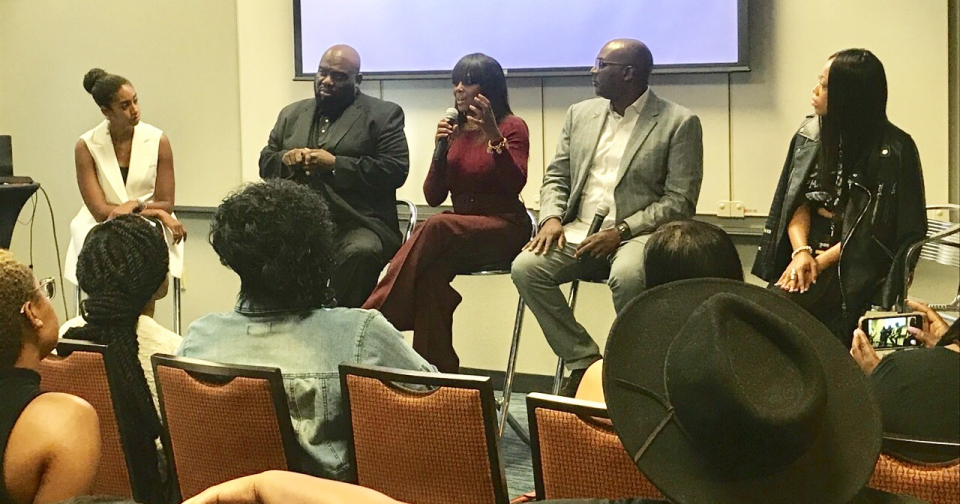 On day two of the inaugural RIDE conference, Shalya Forte hosted a panel about the music industry and music economy as a whole.
The panel featured Reggie Rouse, VP of urban programming and CBS Radio; Catherine Brewton, VP of writer/public relations at BMI's Atlanta office, and Vince Phillips, music and television attorney. They shared their thoughts about the "new" music economy. Guests were asked what was the best way to make money in the economy when there is so much to consume.
"… I've seen [clients] go from one, two, three sources of income to numerous areas of making money and becoming successful. There was a time when the consumption was so changing, then today, because it was not monetized very well. The record companies struck deals with YouTube, Pandora, and Spotify, and were able to get the master side deals down, which trickled down to independent platform holders as well," Phillips said.
Distribution and promotion of music
"Mechanical royalties is the concept you want to know. Once upon a time, you had to go see somebody sing to hear them live. At some point, they started making mechanical altitudes a normality without driving to go hear them sing. People get afraid of that, and they lobby and they ask congress to create a copyright law for an amount of money. If you can make a mechanical object that can allow you to hear songs without that person, such as a track, CD, or download, what happens is a statutory law will exist," Rouse said.
"BMI, the PR world, is the lifeline to the music business. You want to retain people who have the ability to keep earning. Hit songs can take you beyond your career if you do the work and continue to maintain your catalog. I always encourage young people and certain people coming into the game that there's no 'quick fix.' I think if you focus on your craft and know who your competition is, you then need to target those people," Brewton said.
A mother's perspective
Millennials and attendees interested in the music industry gained an enormous amount of information. People learned the ins and outs of the business, the steps to take to enter the industry, as well as the team every artist should have. Jacob Latimore's mother, Tish Taylor, joined the conversation regarding her experience.
"Be a well rounded brand. When my son decided he wanted to go into entertainment, I was actually doing marketing for Sony Music. I saw the shift with all the layoffs and I told him if he wanted to do this he was going to do something of everything. Now, even as artists, people want to fall in love with you more so than the music. That maybe can be your platform and elevation to them falling in love with your music. Just become an influencer all the way around," Taylor said.
For more, visit ride.rollingout.com