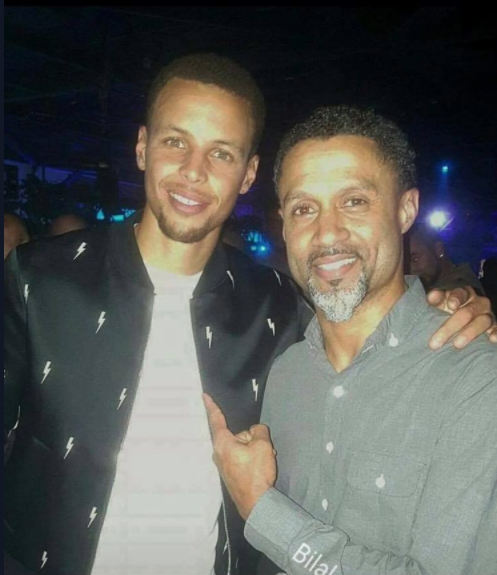 On March 12, 1996, Denver Nuggets guard Mahmoud Abdul-Rauf was suspended by the NBA for refusing to stand for the national anthem. Abdul-Rauf, ne Chris Jackson, who changed his name after he converted to Islam, didn't stand for "The Star-Spangled Banner" because he could not honor the U.S. flag, which he considered a symbol of oppression.
On Friday, Sept. 29, the National Basketball Association distributed a memo penned by deputy commissioner Mark Tatum to the 30 teams in the league instructing players to stand for the national anthem. It even pointed out individual teams "do not have the discretion to waive the rule" and if the rule is violated "the league office will determine how to deal with any possible instance in which a player, coach, or trainer does not stand for the anthem."
It's been more than 21 years since Abdul-Rauf protested the national anthem and he's paid for it. At the time, he shared publicly. "You can't be for God and for oppression. It's clear in the Koran, Islam is the only way. I don't criticize those who stand, so don't criticize me for sitting."
He received death threats. He later made an agreement with the NBA that he would stand during the pre-game ceremony that included the allegiance to the U.S. flag, and he would pray during the ritual. He returned after suspension and did just that during his first game post-suspension against the Chicago Bulls in Chicago.
At age 29, he found himself out of the league. By 1998, he spent the remainder of his career in Europe. He lost millions and has no regrets. In a statement to the Undefeated, he says, "It's priceless to know that I can go to sleep knowing that I stood to my principles. Whether I go broke, whether they take my life, whatever it is, I stood on principles. To me, that is worth more than wealth and fame."
Abdul-Rauf lost the opportunity to make millions of dollars in lucrative contracts.
In 2001, the Gulfport native's 8K square foot home in the Necaise community in Hancock County, Mississippi, was torched before he had a chance to move into the custom home. Abdul-Rauf revealed the initials "KKK" and other graffiti had been painted on the walls, and on another occasion, a car plowed through his closed garage.