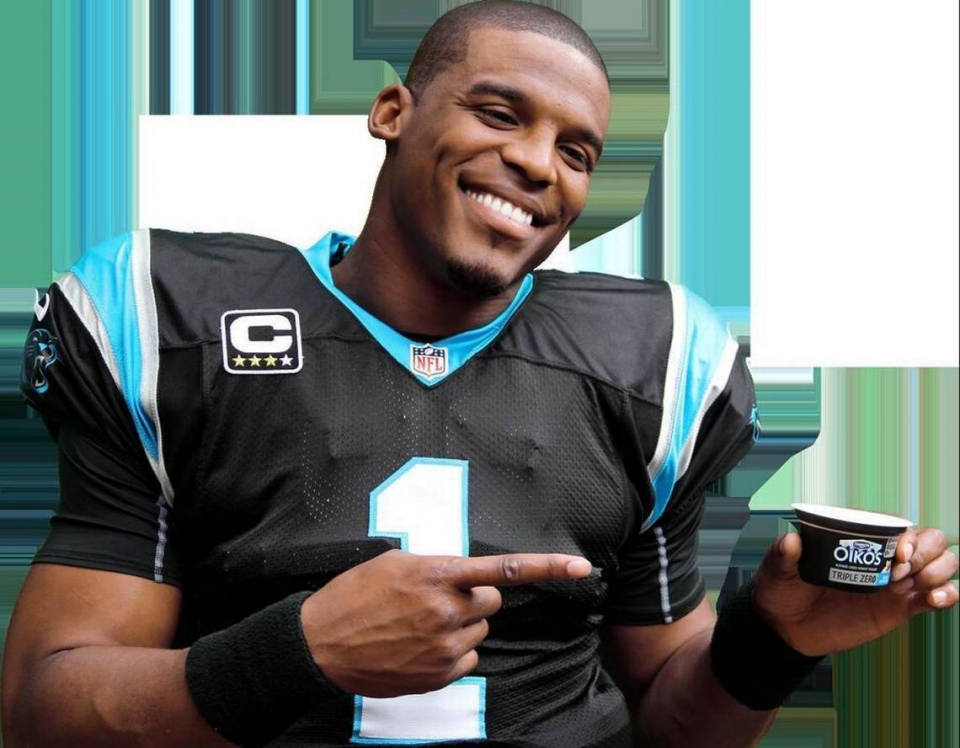 Carolina Panthers quarterback Cam Newton is dropped by The Dannon Co. following a condescending and sexist comment he made to a female reporter during his weekly press interview. Jordan Rodrigue is a beat writer for the Charlotte Observer. On Wednesday, October 4, she asked Newton a routine question about one of his receivers' routes and he replied: "It's funny to hear a female talk about routes."
Rodrigue reportedly said Newton had an opportunity to apologize for the misogynistic statement but didn't.
Michael Neuwirth, senior director of external communications for Dannon had a shocking response for the behavior. "We have shared our concerns with Cam and will no longer work with him." Dannon makes Oikos Triple Zero, a line of yogurts with 15 grams of protein and no added sugar, artificial flavors or fat, and to attract more men to the brand, tapped Newton to endorse the product in 2015 following Dannon's sponsorship of the National Football League.
"We are shocked and disheartened at the behavior and comments of Cam Newton towards Jourdan Rodrigue, which we perceive as sexist and disparaging to all women. It is entirely inconsistent with our commitment to fostering equality and inclusion in every workplace. It's simply not ok to belittle anyone based on gender."
Carolina Panthers spokesman Steven Drummond released a statement that reads, "I have spoken with Jourdan and Cam and I know they had a conversation where he expressed regret for using those words."
Newton has also endorsed Pepsi, Under Armour, and Belk.