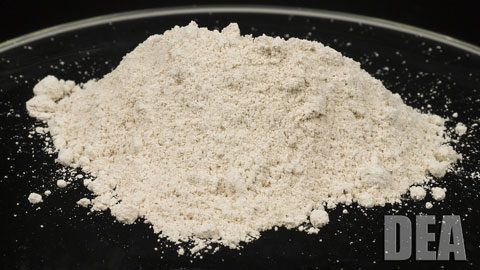 Federal, state and local officials have broken up a massive interstate drug ring that was being operated as a family business. Law enforcement officials stated that at least 12 of 17 suspects have been arrested in a drug distribution ring that shipped drugs between Phoenix's Sky Harbor International Airport and John F. Kennedy Airport in Queens, New York.
According to federal agents, the drug ring was making about $75K a week on cocaine, heroin and the deadly synthetic drug fentanyl using commercial travel. The drugs were transported in suitcases with hidden compartments and found its way into locales such as New York City, Long Island, upstate New York, Chicago, Maine, Maryland, and Virginia, according to NBC New York.
Investigators using wiretaps and surveillance found out that the family members were using "trap houses" across the country to store and distribute the narcotics in the community. According to Nassau County, New York,  District Attorney Madeline Singas, the arrests "have  dismantled what [is] alleged to be a multi-state, cross-country drug trafficking enterprise that pumped huge quantities of cocaine and deadly heroin into communities and throughout the northeast."
Singas went on to state, "Federal, state and local partners worked seamlessly together to uncover the novel smuggling methods used in this 'family business' and to shut it down before more lives were ruined."
Those arrested so far have been identified as Ashley Cumbo, 27, Sully Botello, 33, Sandra Marseilles, 38, Naeemah Smith, 37, John Beaubrun, 38, Ebony Johnson, 36, Emmanuel Lemite, 38, Musheer Reid, 34, Jaksem Phileppe, 42, Jean-Luc Theodore, 35, Kervin Etienne, 37, and Lyonel Beaubrun, 41.
Other suspects have been imprisoned and are awaiting arraignment by the courts. According to a press release from the Nassau County District Attorney's office "investigators seized approximately three and a half kilograms of cocaine, four ounces of heroin, approximately $115,000 in cash, two defaced guns, money counters, kilogram presses, packaging equipment, a Porsche, BMW, Mercedes-Benz and a Richard Mille watch. In total, approximately five and a half kilograms in cocaine and approximately $190,000 in cash was seized during this investigation."
"This investigation unveiled a sophisticated smuggling scheme that used false sided suitcases to ship heroin and cocaine across the country.  Once here, this criminal organization supplied user markets in Nassau, Suffolk, and Queens counties as well as markets throughout the northeast. DEA offices in Long Island, Syracuse, Baltimore and Phoenix worked collaboratively with Nassau County District Attorney's Office to identify and arrest the 17 members of this alleged drug trafficking network," said James J. Hunt, special agent in charge, New York Division, U.S. Drug Enforcement Administration
The mug shots of those arrested can be viewed below: