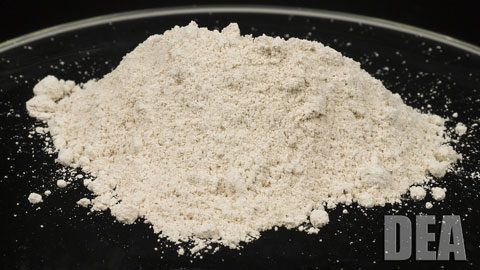 The Georgia Bureau of Investigation has issued a warning about two new versions of the synthetic opiate fentanyl.
"According to a warning issued by the GBI: The Georgia Bureau of Investigation's Crime Lab in Cleveland, Georgia, has identified two new fentanyl analogues, acrylfentanyl and tetrahydrofuran fentanyl. Both of these synthetic opioids had not previously been identified by the GBI Crime Lab. They both can be absorbed through the skin and are considered highly dangerous. Acrylfentanyl had been on the GBI's watch list for the past few months. Multiple reports in other states indicated that the opioid reversal drug, naloxone, may not be effective if someone overdosed after ingesting acrylfentanyl."
Even more frightening the GBI further stated in the release that "It is unknown how the human body will react to both drugs since they are not intended for human or veterinary use."
Opioid overdoses have sharply increased throughout the country with tragic results. Many users are unaware that pills that the soon to be the prescription pain medication Percocet or OxyContin may in fact contain fentanyl which is 100 times more powerful than morphine. There has also been an increase in overdose and deaths by addicts who are using heroin unaware that fentanyl has been placed into the drug. Earlier this month the state of Georgia issued a public health warning because of a string of overdoses and deaths that were concentrated in the middle portion of the state
At the time four people died and there were dozens of overdose cases at emergency rooms across several Georgia counties. The Georgia Bureau of Investigation stated that overdoses had been reported in Macon, Centerville, Perry, Warner Robbins, and Albany. In some cases, the victims were found unconscious and in respiratory distress, which led to them being placed on ventilators.
According to be Centers for Disease Control (CDC):
"Overdose deaths involving prescription opioids have quadrupled since 1999, and so have sales of these prescription drugs. From 1999 to 2014, more than 165,000 people have died in the U.S. from overdoses related to prescription opioids. Opioid prescribing continues to fuel the epidemic. Today, at least half of all U.S. opioid overdose deaths involve a prescription opioid. In 2014, more than 14,000 people died from overdoses involving prescription opioids."