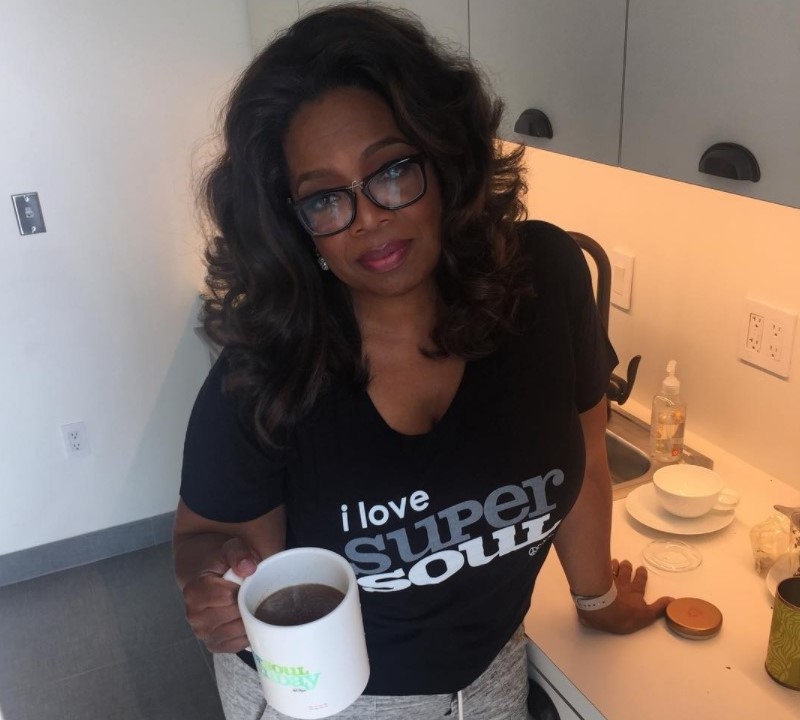 Former Hollywood executive Harvey Weinstein has been all over the news this past week thanks to dozens of allegations charging that Weinstein sexually harassed, abused and even raped numerous women over three decades. Since then, the disgraced Hollywood legend has been fired from the Weinstein Company, which he founded with his brother, Bob Weinstein, and his wife, fashion designer Georgina Chapman, has left him. With so many around Weinstein backing away from him, Weinstein has allegedly been bragging that TV icon Oprah Winfrey still has his back. However, according to Winfrey's camp, that's not the case.
According to reports, sources allege that Weinstein has been telling his team and his friends that Winfrey is planning to come to his aid and speak out for him publicly in the midst of his high-profile downfall. The sources say that Weinstein has claimed many big names in Hollywood plan to show support, but that he was repeatedly mentioned Winfrey's name.
Well, recently a rep for Winfrey spoke about the rumor that she would publicly come to Weinstein's rescue and the rep is saying that Winfrey has no plans to do so at all. However, she is open to an alternative that would allow them both camera time to talk about his sexual abuse accusations.
"Oprah has not spoken to Harvey Weinstein directly. Someone from his team reached out to her to see if she would talk to him, and she said she would if it was for an interview. There are no plans for an interview at this time," said the rep.
The rep added that the interview style would be akin to something like "60 Minutes" but Winfrey is only interested in doing it if Weinstein is fine with telling her the absolute truth on camera.
"She was only interested if he'd look in the mirror and give her the honest, bone marrow truth," said the rep.
Earlier this week, Winfrey seemed to make it crystal clear how she felt about Weinstein's controversy and the tragedy of his alleged victims when she made a Facebook post on Thursday calling his actions "hideous": "I've been processing the accounts of Harvey Weinstein's hideous behavior and haven't been able to find the words to articulate the magnitude of the situation," Winfrey wrote. "Filmmaker James Schamus captured so much of what I've been feeling when he said: 'This is the story of one predator and his many victims; but it is also a story about an overwhelming systemic enabling, and until that story is fully told we will fall far short of stopping future depredations on a similar scale.'"
What do you think of the news that Winfrey is not standing behind Weinstein? Let us know in the comments.