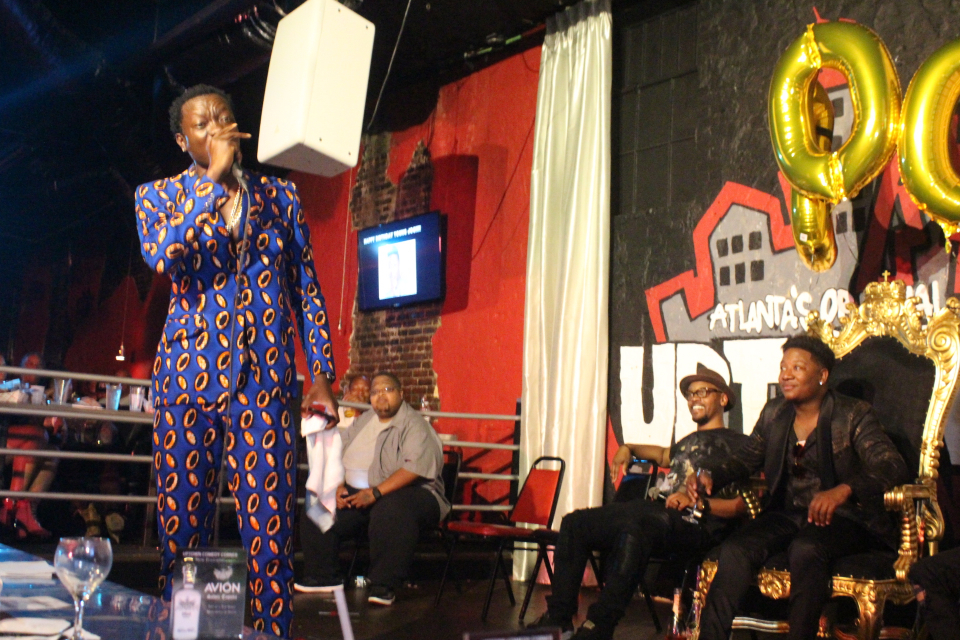 Yung Joc's comedy birthday roast was done out of love by some of the top comics in the country. The roast took place at the Uptown Comedy Corner in Atlanta. Before he died, Dick Gregory graced the stage at Uptown less than six months ago for three nights in a row. Chris Rock, Chris Tucker, Alex Thomas, Chris Spencer, Bill Bellamy, and many of the greats have graced the stage of this longstanding Atlanta comedy club.
Joc's roast came at the perfect time, as the week prior Yung Joc was seen on social media in a video that went viral where he was rocking a royal blue night gown and his Mahalia Jackson hairdo; and let's just say a lot of the comics had plenty to get off their chest regarding their thoughts on Yung Joc and his recent antics regarding his hair and fashion choices.
The panel was an incredible line up consisting of comedians TINY, K Dubb, Cocoa Brown, Dish Nation's tv/radio personality Headkrack, Shawty Shawty, Michael Blackson, Lavar Walker, DJ Dre and Joc's morning co-host from Streetz 94.5. Whoever handpicked this panel definitely wanted the audience to be in for a huge comedy explosion. Since Jasiel "Yung Joc" Robinson is a staple of Atlanta, most of the panel has known him long enough to know what type of stunts to pull and they knew what type of gifts to bring out for this Atlien.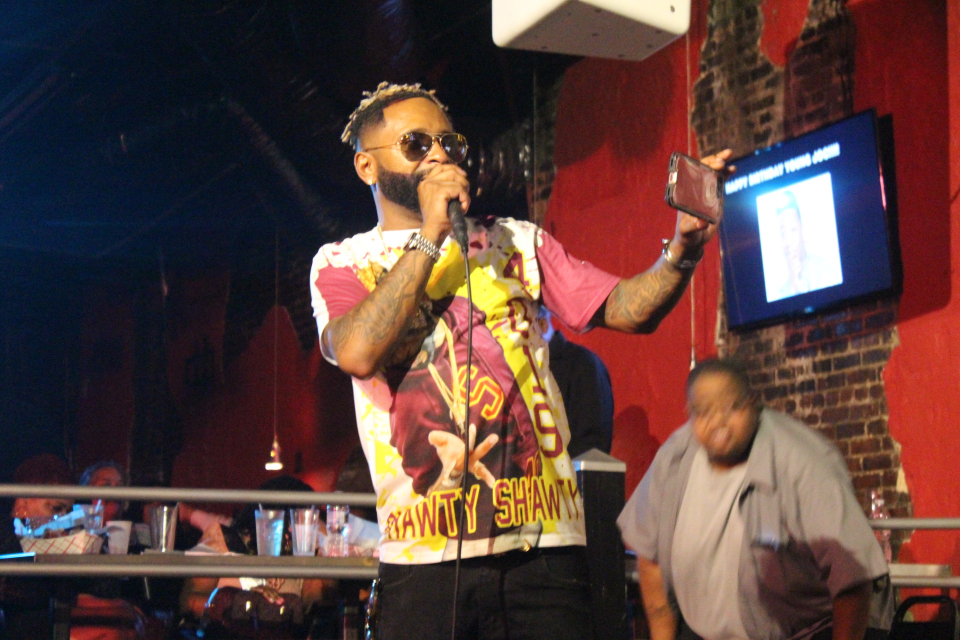 Shawty Shawty, the host for the evening, presented Joc to all the comedians to roast on a silver platter. Through all of Cocoa Brown's acting scenes on Tyler Perry's "For Better or Worse," I forgot she could still get down, get hysterically-grimy-funny with the best of them. Cocoa was taking shots left and right at the "not so young" Yung Joc. After her turn, the network actress had to dismiss herself and head out, as the night ran over into the wee hours. Later, surprise panelist Michael Blackson set foot on stage to close out the show.
Fans of "Love and Hip Hop Atlanta" will be happy to know that Karlie Redd was in the house, front and center, showing off her new, bright red hair and she looking stunning,
Check out the photo gallery and see who else was in the audience, after the break.