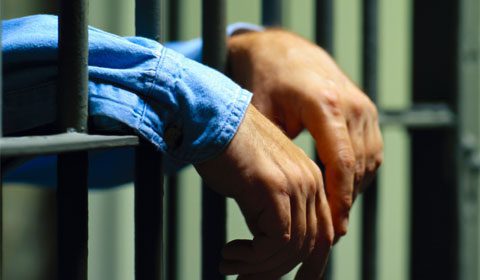 According to the Tulsa World, Dustin Lance was incarcerated in the Pittsburg County Jail, Oklahoma in December 2016 on charges of burglary and drug possession. Now he's suing county and prison officials after he was denied medical treatment for an erection, While in jail, he took a pill from an inmate, allegedly  not aware of the drug he was taking,
Soon afterward, Lance experienced a painful and sustained erection that ultimately lasted 91 hours. According to court documents, Lance pleaded with jail guards the next day for help with his erection and he was laughed at and humiliated. Finally, two days after taking the pill, he was sent to McAlester Regional Hospital but doctors there told him he needed to see a urologist immediately. Instead of being taken to see a urologist, the guards took him back to the county jail. Arrangements were made for Lance to be released on his own recognizance so he could see a urologist.
Because of this delay in treatment, Lance maintains that he received permanent damage to his penis and that his civil rights were violated. In a lawsuit refiled this month, he names Pittsburg County Sheriff Chris Morris, the Pittsburg County Board of County Commissioners, three county sheriff's deputies, a nurse and up to 10 other unnamed individuals. Lawyers for county officials tried to have the case dismissed because the lawsuit incorrectly stated that Lance died after his erection. His lawyer filed a response that the mistake was "scrivener's error' and will be refiled with the correct language.
Some erectile dysfunction drugs can cause Priapism, a rare condition defined by prolonged erections in the absence of sexual arousal is associated with certain blood diseases, hypertension, and recreational drug use.