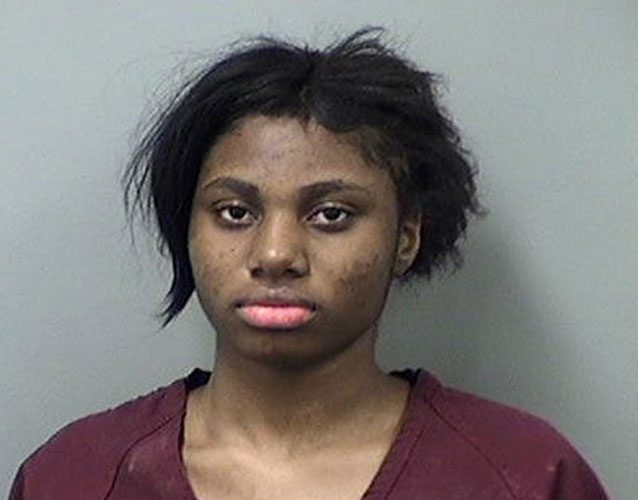 A man in Saginaw, Michigan, found himself in a life-threatening situation when a Black female teen pulled a knife on him. The purpose wasn't robbery, instead, the girl is being accused of a violent sexual assault. Police say that Lestina Marie Smith, age 17, pulled the knife and forced a 19-year-old victim to engage in oral and vaginal sex. The incident occurred on Jan. 11, 2017, and is just being made public.
Because the victim was the target of rape his name is not being released by law enforcement. Smith was arrested and now faces two felony counts of first-degree criminal sexual conduct; each charge carries a maximum punishment of life in prison. She was denied bond and is being held in the Saginaw County Jail. Her next appearance in court is a preliminary examination on Feb. 3 to determine probable cause.
It is not yet known what, if any, relationship Smith had with the unnamed victim prior to the attack. Calls to Smith's attorney have not yet been returned.
Women raping men is not uncommon but oftentimes it is not reported due to the victim's embarrassment. Roy J. Levin and Willy Van Berlo wrote in an article in the Journal of Clinical Forensic Medicine that slight genital stimulation or stress can create erections "even though no specific sexual stimulation is present. … An erection does not mean that the men consent to sex. Males can get erections even in traumatic or painful sexual situations, and this does not indicate consent. Much like [the] female erectile response, male erectile response is involuntary, meaning that a man need not be aroused for his penis to become erect; mechanical stimulation is all that is necessary. Arousal and stimulation are distinct things. Stimulation is a physical response to a stimulus. Men can be physically stimulated without feeling aroused and thus causing an erection. Men can be scared and intimidated into an erection, especially if the person is older or an authority [figure]."