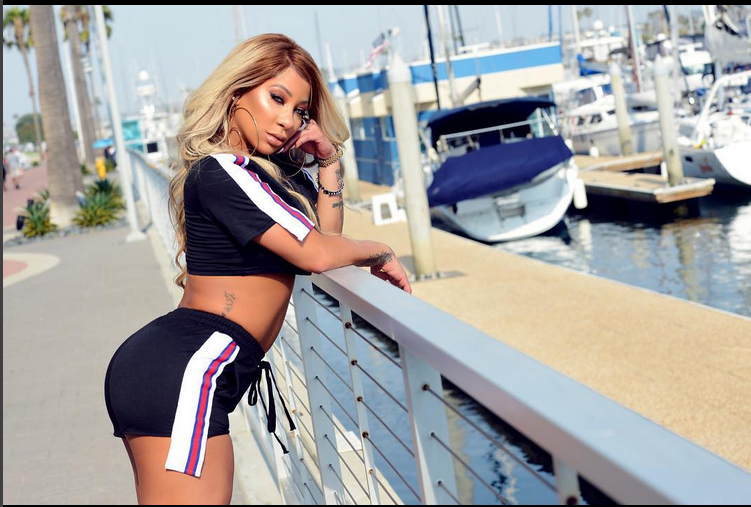 Hazel-E, one of the more belligerent and antagonistic cast members on "Love & Hip Hop Hollywood," has officially been fired from the hit reality show.
It may come as a surprise to many fans and Hazel-E haters that it wasn't her homophobic comments that got her fired. She was terminated from the show before her homophobic rant on social media.
The producers were simply growing weary of her tired antics.
According to insiders, Hazel-E made producers angry in September during the "LHHH" reunion and was fired on Oct. 4.
The very next day, she and her boyfriend began ranting against homosexuals after someone accused her boyfriend of being gay. She said that her feelings were clear, she wanted every single gay person to burn in hell. Hazel would come back and try to mop up the mess her inflammatory words created. She would ask for forgiveness from the LGBT community. However, she refused to take back the derogatory comments she made about Black women.
She claimed that Black women were jealous of her skin tone because they aren't capable of passing the brown paper bag test. She clarified that she wasn't referring to all Black women, just those she has been fighting with lately.
This contradicts another source who is close to "LHHH" executive producer Mona Scott-Young, that source told TMZ that Scott-Young made it unequivocally clear with VH1 she wanted Hazel to get fired from the show for saying those derogatory comments about gays. Contrary to popular belief, however, Scott-Young doesn't get the final say on personnel decisions.
Insiders told the media that it was not just the homophobic rant that enraged Young; Hazel's atrocious and antiquated remarks about dark-skinned black women enraged her as well.