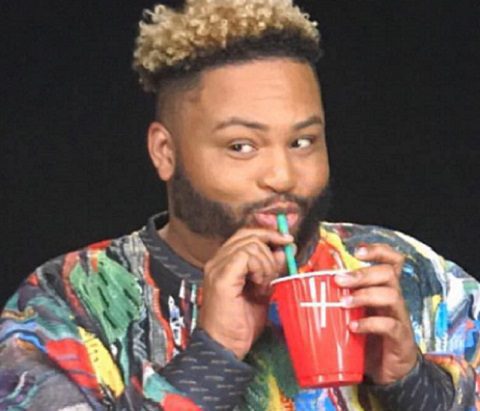 "Love and Hip Hop: Hollywood" season four is heating up.
Sprinkled in with a long list of returning, colorful characters including Ray J, Princess Love, Nikki Mudariss, Safaree Samuels, Masika Kalysha, Moniece Slaughter, and Teairra Mari (among others), you may recognize a handful of new, familiar faces, sure to bring the drama.
Among them, is none other than Ray Cunningham. Before nabbing a coveted spot on VH1's hit reality series — following a group of rising stars and starlets fighting for their chance to make it in Tinseltown — the Digital Correspondent, also known as Misster Ray, served up a delicious side of shade on WE tv's weekly "Reality Wraps." In other words, he's one to watch.
Here are five things you need to know about the "LHHH" standout star.
He's been in the game a while …
"Ten years ago Tracey Edmonds and BET were casting for the third season of "College Hill" on the campus of Virginia State University during the fall semester of my senior year. I came highly recommended from other people they were interviewing for the show from what producers told me. Again, I didn't know what I was signing up for nor did I know I would go on to make history as being the first Black gay character on BET for America's first Black reality series," Cunningham told rolling out of breaking into reality TV.
He debated returning to reality TV …
"Ten years ago there was no social media, except for MySpace and Facebook was only available for college students. So coming back into reality TV was a hard decision for me trying to convince myself that I'm OK with millions of people's opinions now being able to be shared on multiple platforms. With being back on reality TV, it's a big business opportunity now aside from being popular. I was 21 when I did 'College Hill,' I was just trying to have fun then with no goals in mind but now it's a business with branding opportunities that you can profit from and do countless other things with," he said.
He used his time on "College Hill" to launch a thriving business …
"While I was on the show I was still focused on my ultimate goal, graduating with my BA in public relations. After graduation and the show was still airing, I relocated to Los Angeles to work in the corporate communications department at BET. From there, I got hands-on training with dealing with celebrities, coordinating events and drafting written materials. I started Social Status with my business partner Pam Baker in 2008 and started offering my PR services to personal industry friends I had met at various events. We've worked with everyone from NBA Hall of Famer Dominique Wilkins, executive producer Datari Turner, Claudia Jordan, actor Darius McCrary to most recently LisaRaye and helping with events for Jamie Foxx. This season on 'Love & Hip Hop Hollywood' you will see the transition of relocating to a new city, re-establishing contacts and me trying to help my friends launch their brands," he tells rolling out.
He takes pride in his craft …
"The biggest misconception about me is that I'm messy! Don't get me wrong, I can give a good read and throw the classiest shade but I never want that to take away from my now 10 years of working in entertainment on multiple platforms. Being outspoken and determined to not let my sexuality define what I'm able to do has kept me here 10 years and hopefully 10 more, if not more. I will always say how I feel when I'm feeling it and that's why I've been able to have my own radio segments, lifestyle segments on TV, blogging for various outlets and hosting my own web series for WE tv," said Cunnginham.
He believes in paying it forward …
"Research your demographic to make sure your business will resonate with your core audience. The goal is to always work smarter, not harder and if that means tailoring your brand to accommodate your audience to ensure longevity, be ready to do it," he said, offering tips to aspiring entrepreneurs.
"Love and Hip Hop Hollywood" airs on Mondays at 8 p.m. EST on VH1.