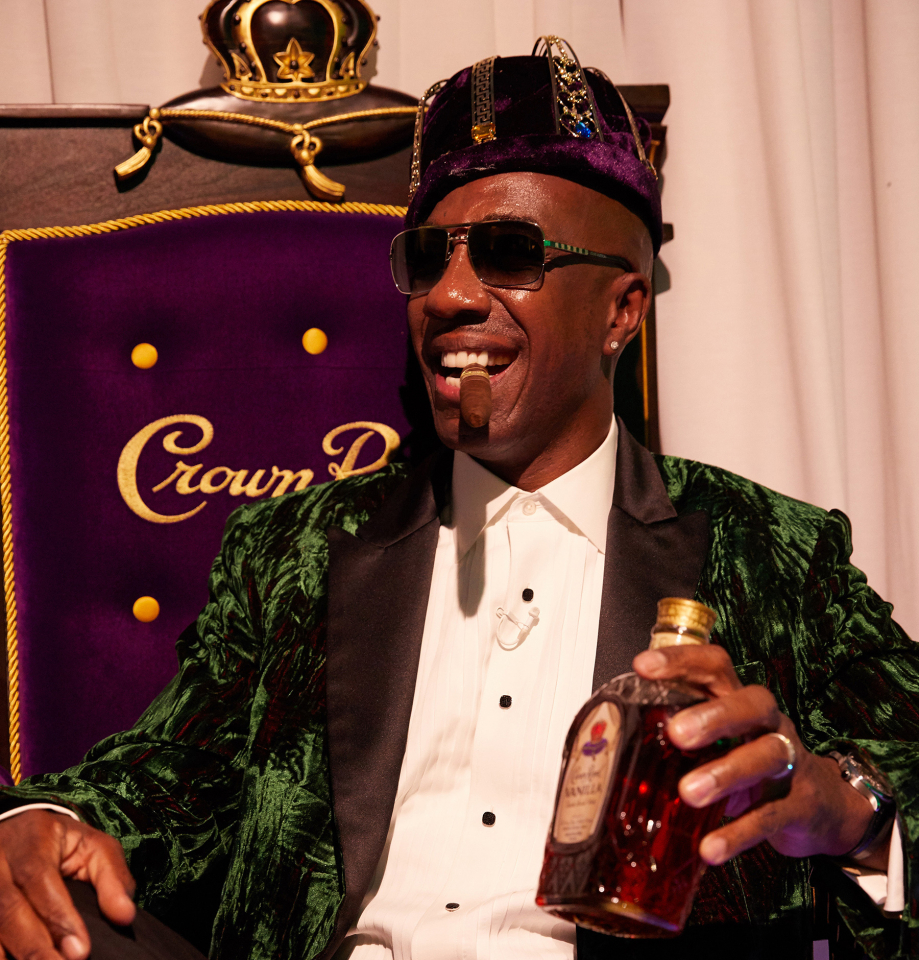 J.B. Smoove is now the King of Flavor.
It is rare that you have the opportunity to attend the coronation of a king, but that's exactly what happened in New York City recently, as actor, comedian and author J.B. Smoove became the King of Flavor for Crown Royal.
"This is the coronation and the crowning of the King of Flavor," JB Smoove said in an exclusive interview before the coronation. "This is what Crown Royal Regal Apple is all about, this is what Crown Royal Vanilla is all about, this is what decadence is. This is what cool, classiness is, flavored whiskies, is all about. This is the coronation of the King of Flavor, which is myself. Tonight, I will be crowned the King of Flavor …"
"Crown Royal Vanilla and Crown Royal Apple, they're friendly whiskies," he said. "We welcome the pineapple juice to be added. We welcome other fruits, other flavors, to come join the party."
The former dancer turned comedian also told us about his new book.
"The Book of Leon: Philosophy of a Fool is amazing," he said. "We wrote a book that we wanted to capture the essence of who Leon is. People love Leon. They love how Leon speaks to Larry. I wanted to do a book that spoke directly to the reader. Whether it's audio, or the hardcover book, we wanted to talk directly to the reader who is a Leon fan, who takes these Leonisms as he says and lives by them. It's Leon's brand of good-bad advice."
Smoove also shared the mantra of the book. "Leon Black: he ain't wrong, he just ain't right," he joked.
Some of the drinks sampled at the event included the Big Apple, which featured Crown Royal Regal Apple, ginger ale, lemon juice, and a lemon wedge as a garnish, and the very tasty Green Flag, which includes Crown Royal Regal Apple, pineapple juice, fresh lime juice, simple syrup, and ginger beer. Both the apple and vanilla can also be enjoyed on the rocks or neat.
J.B. left us with one more drink to sample and some great advice, as well. "Someone told me they even added orange soda to the vanilla, which made an orange creamsicle," he said. "We all loved orange creamsicles growing up. This is an adult one right here! Drink responsibly, please!"