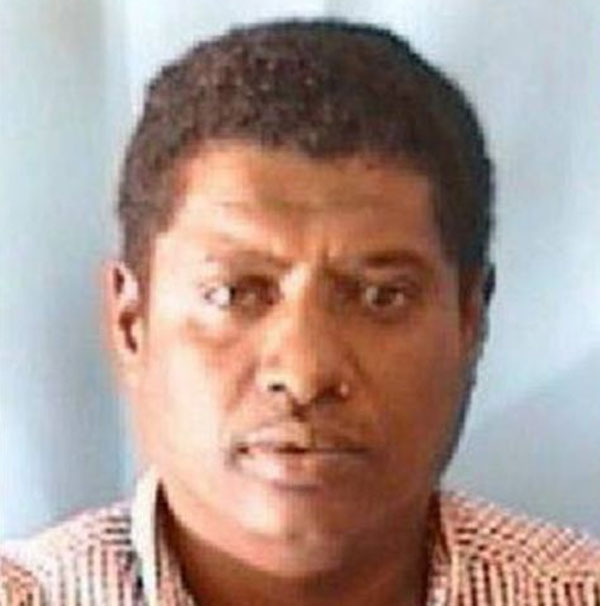 The jingle of an ice cream truck has led to the sexual assault of at least two young boys in Durham, North Carolina. Police have arrested and charged Isam Fathee Mohamed Rahmah, 51, on charges of first-degree kidnapping and indecent liberties with a child after his actions last month.
According to CBS affiliate WNCN, Rahmah drove a red van with pictures of popsicles and other frozen treats around the neighborhood. Many in the community had purchased treats from Rahmah and some said they thought he lived in the truck because they had seen clothing and blankets. Rahmah is now accused of sexually assaulting a young boy on Oct. 22 inside his truck. He is accused of sexually assaulting another young boy on Oct. 25. The incident on Oct. 25 was reported that day, while the Oct. 22 attack was not reported until Nov.1.
Rahmah turned himself into police at midnight last Friday and his bail was set at $1M. The investigation is ongoing and police have said that more charges may be filed. His next court appearance will be Monday, Nov. 13, 2017.
Many of the victims of childhood sexual assault face severe psychological issues of a lack of self-worth, depression, substance abuse and are often at higher risk of committing suicide. The recent news of A-list actor Kevin Spacey and alleged sexual advances toward young male teens illustrates that abuse occurs in all walks of life. Actor Corey Feldman recently names a noted Hollywood producer as a pedophile and has threatened to name even more powerful Hollywood players who prey on young men. According to the nonprofit Darkness to Light, "Nearly 70 percent of all reported sexual assaults (including assaults on adults) occur to children ages 17 and under. Youths have higher rates of sexual assault victimization than do adults."