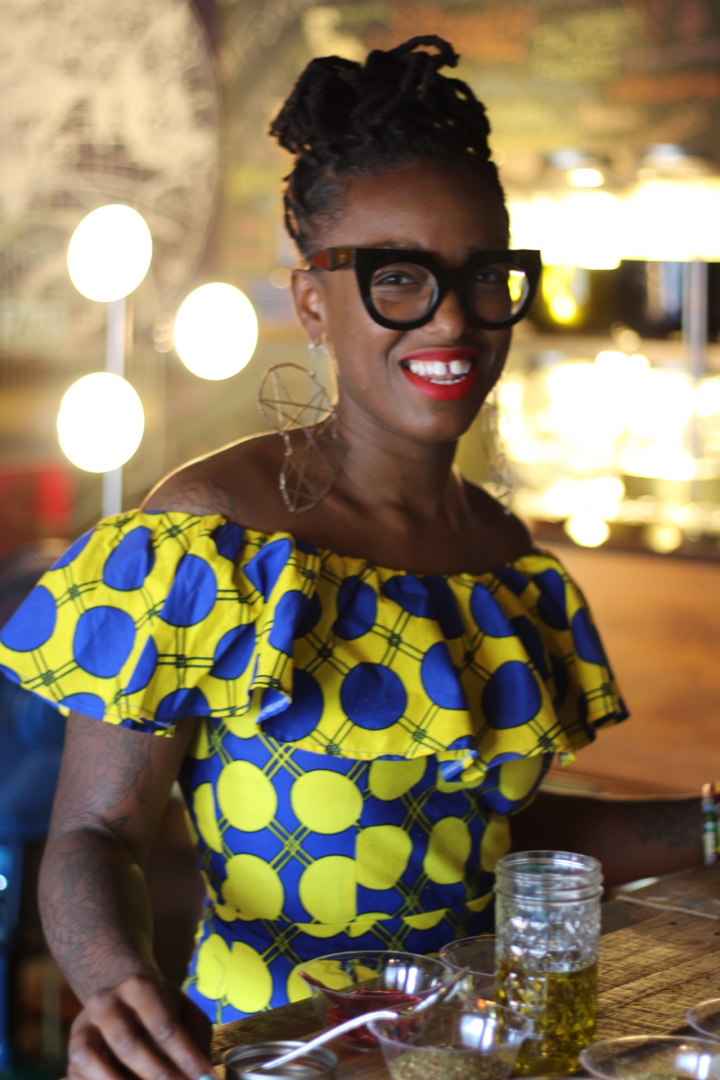 The SpiceSuite is the culminating vision of owner Angel Anderson's love of good food and people. The SpiceSuite is an interactive spice bar that features house-made infused cooking oils and spice blends. Guests can also create their own custom spices at the monthly "bar," lounge in the comfortable seating area and enjoy a "spiced" lemonade or tea. The SpiceSuite carries spices and herbs from around the world with an ever-changing selection based on their handpicked blends.
Rolling out got the chance to catch up with Anderson to talk community success, the role of technology in her business, and the voice of success that echoes in her head.
What industries connect to your career? 
Fashion and food. I think that food and fashion are so similar. My ability to mix sequins and camouflage and make it work is just as essential to my life as a SpiceGirl as my ability to blend spices that tantalize your palate. I love fashionable people. I think it signifies a type of freedom and funk I can identify with. I also love foodies because they're typically unafraid and adventurous.
Describe the voice of success you hear in your head.
The voice that I hear is always that of children. As a former assistant principal, I have always been surrounded by kids. As a mom, I'm constantly engaging my son in conversations and listening to his voice. Kids' voices are free and honest, authentic and without fear and inhibition. That's the space I try to stay in. Adults overthink and fear risk. Their voices challenge me to think and the kids' voices around me push me to live abundantly and incessantly free.
Community success based on what you do in the community means what to you?
Since opening The SpiceSuite, I've welcomed over 75 Black small-business owners into my space to sell their handmade or uniquely sourced products without any fee. Every Sunday our space is open to other creatives and our calendar is booked for most of 2018 already. In line with this love of community and supporting small business, I have 17 SpiceGirls who are small–business owners who work at the store while selling their products. Having the SpiceGirls allows me time away from the store or travel the world for spices and to stay connected to the community. I volunteer at the youth jail with the girls, doing cooking demos and having girl talk with them, I volunteer in the community feeding the homeless, mentoring youth and donating to causes that inspire me.
What role does technology play in your daily life?
Technology, more specifically social media have been so crucial to the success of my business. I had no plan or desire to own a store. I was happy as an educator and figured I'd retire from it. I saw a "for lease" sign and called, the landlord needed to know what I'd do with the space before quoting a price and I randomly said I'd open a spice store. Two years later and over 11K followers and my business is successful because of social media. I've been able to share my story and define this dream I didn't even know I had.